In Residencial Bogamarí we love our clients to learn about the most natural and beautiful side of Ibiza, its cliffs, landscapes, forests and coastal corners that really deserve to be known. In today's post we are talking about 3 walks that you can take in the municipality of Sant Josep, where you will also find our residential area.
Cala de Bou gives us the best sunsets in Ibiza.
Starting on foot from the residential area, we can take a walk along the coast of Cala de Bou until we reach the seafront at Sant Antoni.
We will head towards the coast from Residencial Bogamarí, heading down the main avenue. When we reach sea level, we find ourselves at the beginning of the promenade. Thanks to the fact that there is also a bike path, this outing can be really pleasant on foot. Do not hesitate to ask us about renting bicycles or any type of vehicle.
We can walk all we want along the promenade. We recommend visiting the area of the famous Café del Mar, since from that area the sunset is one of the most beautiful.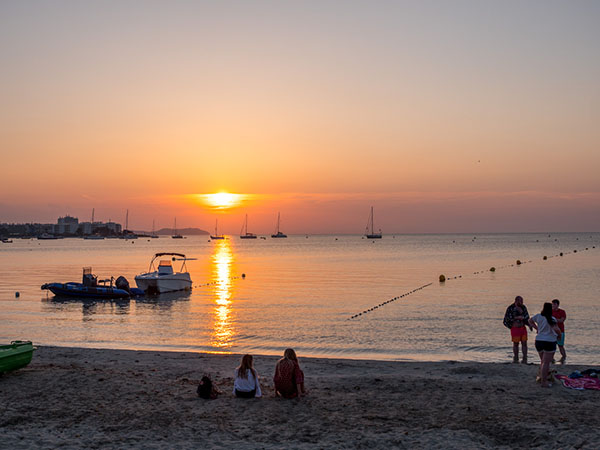 We visit the Ses Salines Natural Park
One of the most impressive places in Ibiza is the Ses Salines Natural Park, officially declared in 2001 and located in the south of the island of Ibiza. The salt extraction activities carried out in this area for hundreds of years has shaped a peculiar landscape, a humid area in which many birds rest and nest during their migrations. Countless ecological, landscape, historical and cultural values concentrated in 3,000 terrestrial and 13,000 marine hectares.
Click here, to see the key sites that are worth discovering.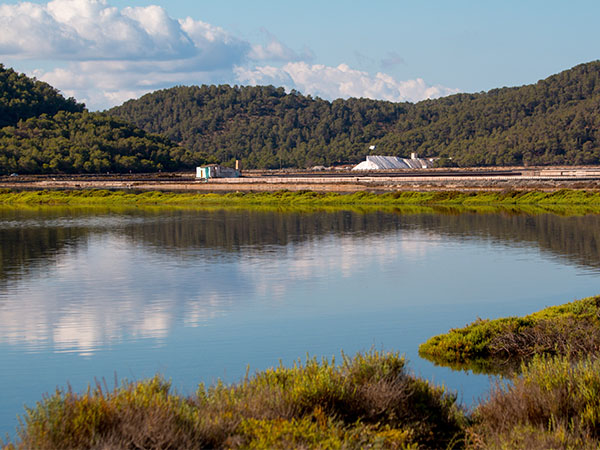 We climb to the highest point of the island: Sa Talaia.
This hiking route is one of the most beautiful you can enjoy on the island; it lasts approximately 1 hour and 30 minutes and a total of 2.4 km. We recommend wearing sports footwear and sunscreen.
Sa Talaia: one of the most emblematic places in Sant Josep. At 475 meters, it is Ibiza's highest peak, which will allow us to enjoy the incredible views of the municipality and a large part of the island of Ibiza and the coast of Formentera. A highly recommended excursion on the clearest days.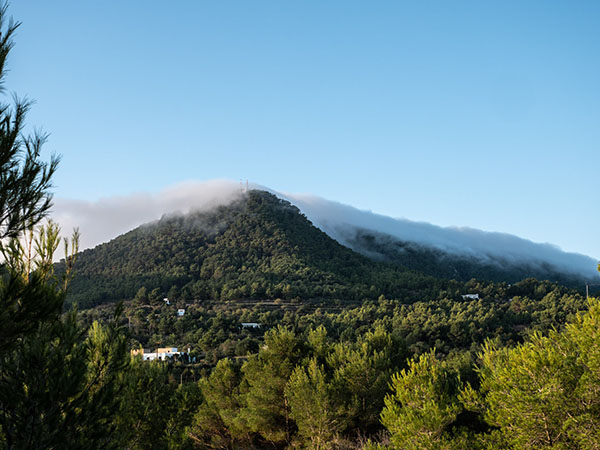 All the stages on the route here.