Ibiza is back! And the most beautiful hideaways along its coast await you in all its splendour, so you can enjoy its waters, its picturesque beach huts, its sunsets, its seafood cuisine made from fresh local produce, and all the magic of an atmosphere which is truly unique across the world.
Take your snorkel mask and join us to discover four seaside hideaways of extraordinary beauty that aren't to be missed. Ready?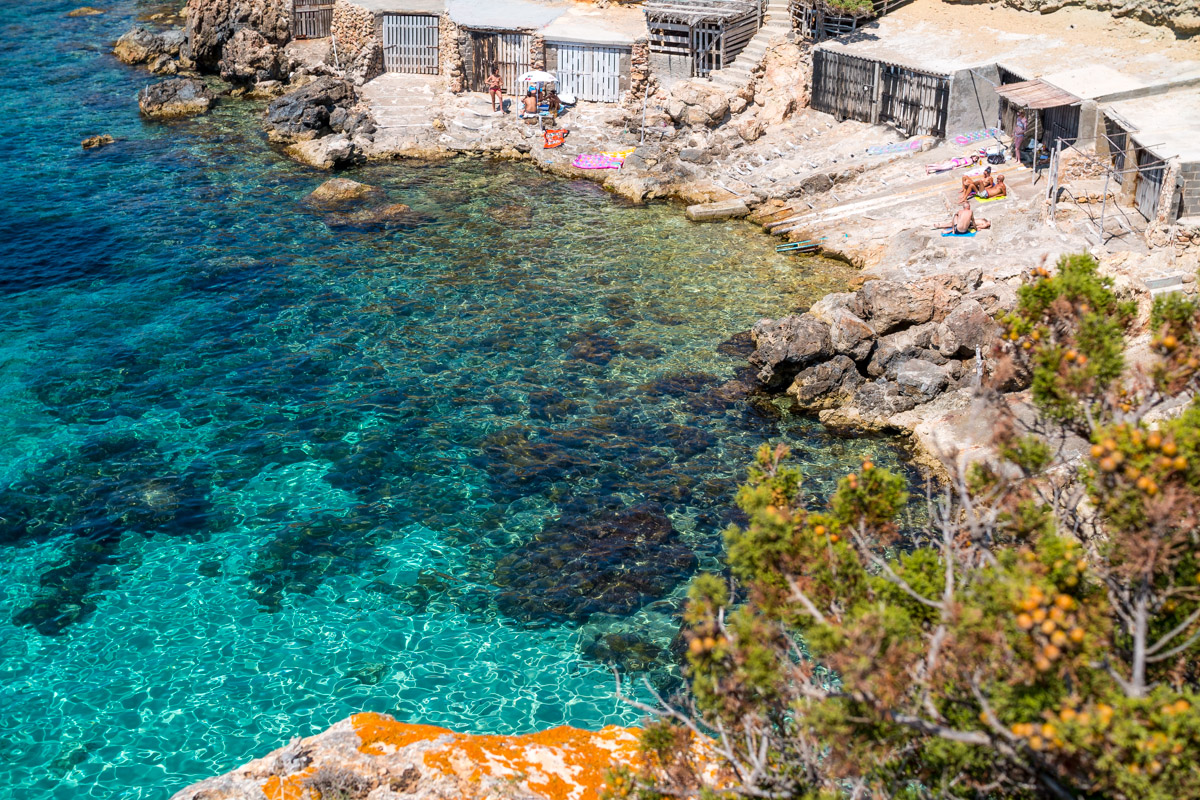 Ses Cultivetes. This is the name of a small section of the coast located in Platges de Compte (Cala Conta), in the municipality of Sant Josep. At the foot of some reddish, medium-height cliffs, Ses Cultivetes is a corner very close to the beach jetty, where the regular boat lines moor, and is also not far from the Ses Roques restaurant. This is a small enclave which is distinguished by the boathouses that populate it and which can be accessed by a steep staircase. Its seabed is spectacular and the sunsets, with all the islands and islets to the west on the horizon, are unforgettable.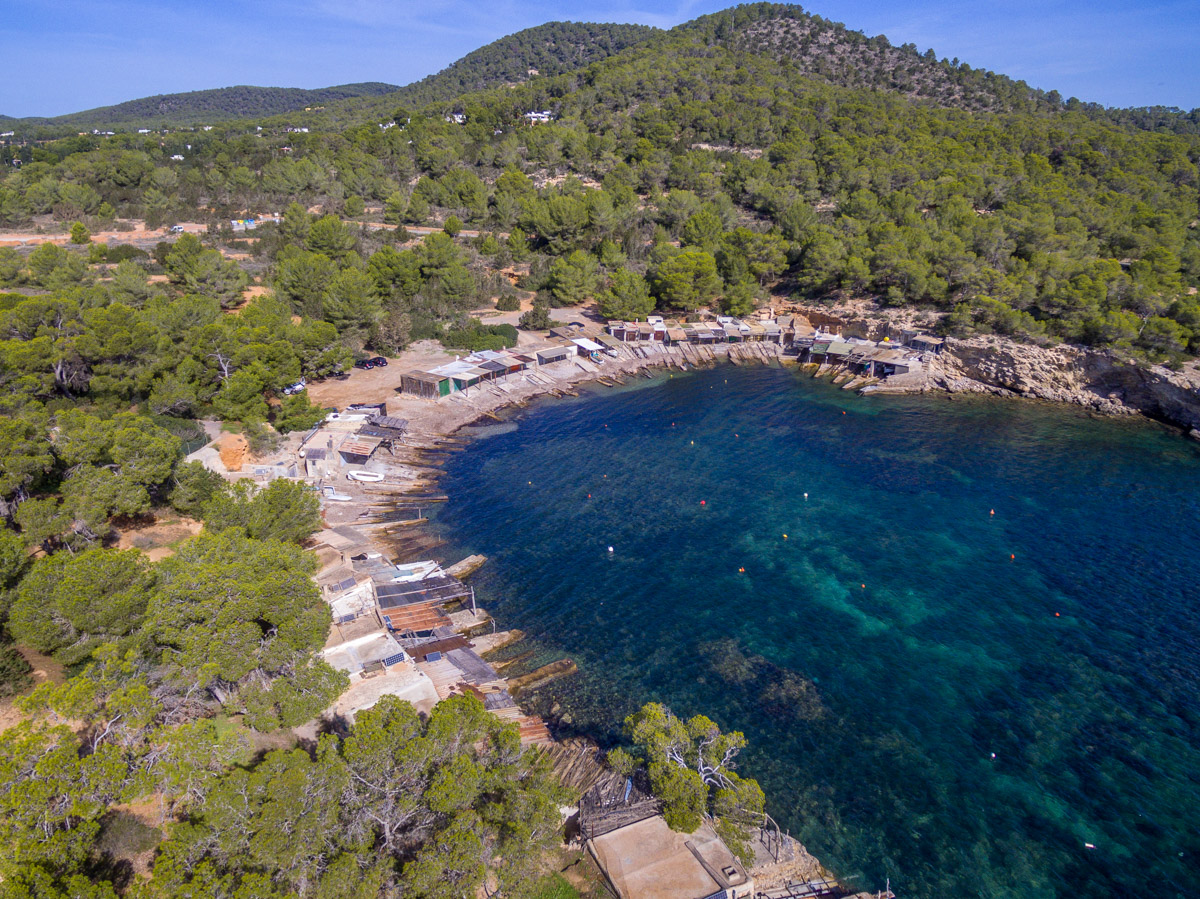 Sa Caleta. In the same municipality we find Sa Caleta, a charming cove covered by typical boathouses that offer shade, and rustic docks on which to sunbathe. At either side we find two points of great interest. On the tiny peninsula to the left we have the Phoenician town of Sa Caleta, which tells us more about what was, probably, the first Phoenician settlement on the island. At the other end, the Es Bol Nou beach offers crystal clear waters and sandy seabeds. Sa Caleta has a generous Posidonia meadow that deserves a good snorkelling session.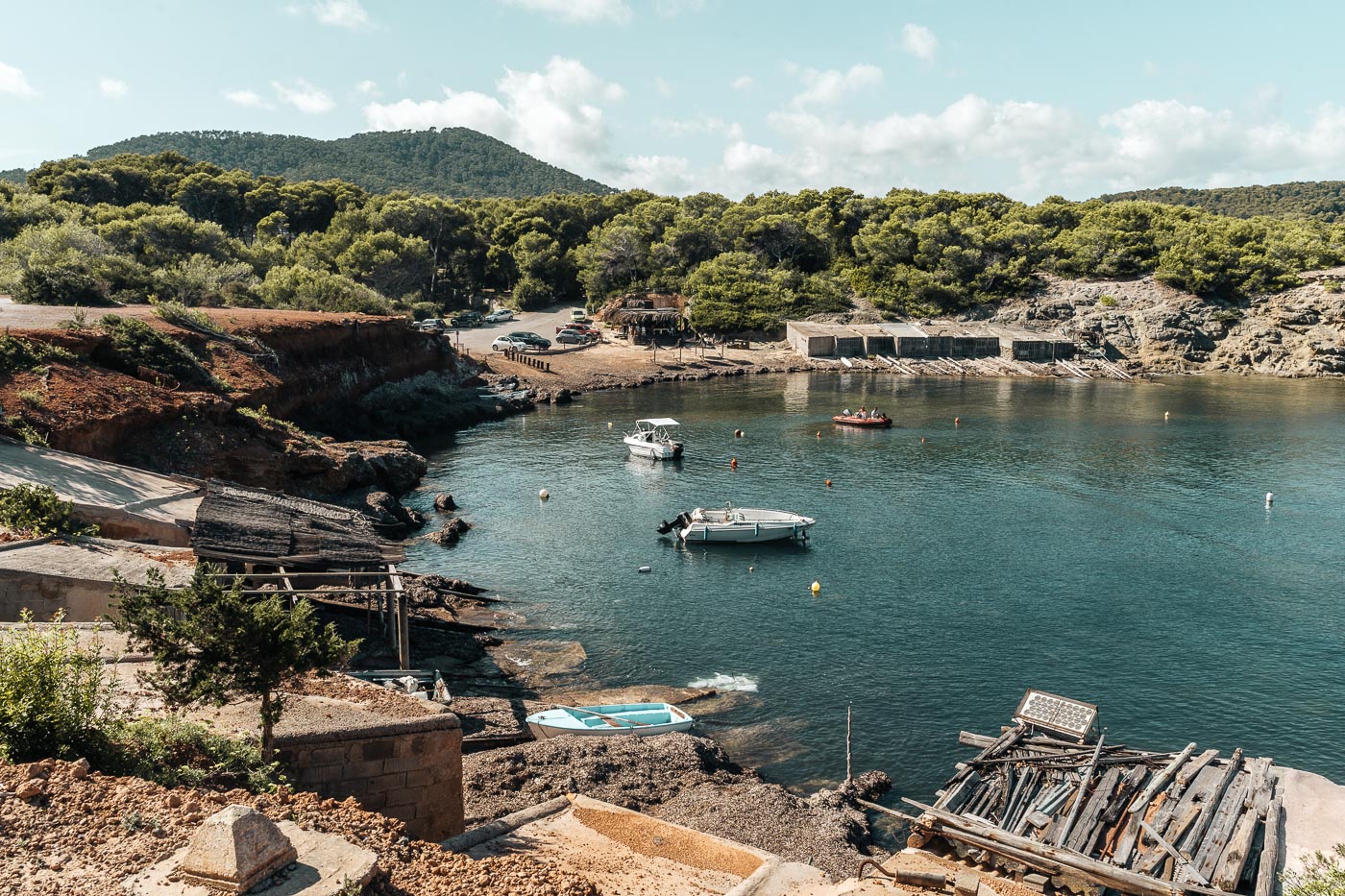 Canal d'en Martí. This is the name of a small fishing refuge located to the north of the island, in Sant Carles, next to Pou des Lleó. The location's gastronomic offer, in which the marine specialties of fresh fish and seafood predominate, are an added bonus to the natural beauty of the environment. Slipways and scattered wharves and their lively seabeds complete a heavenly postcard scene.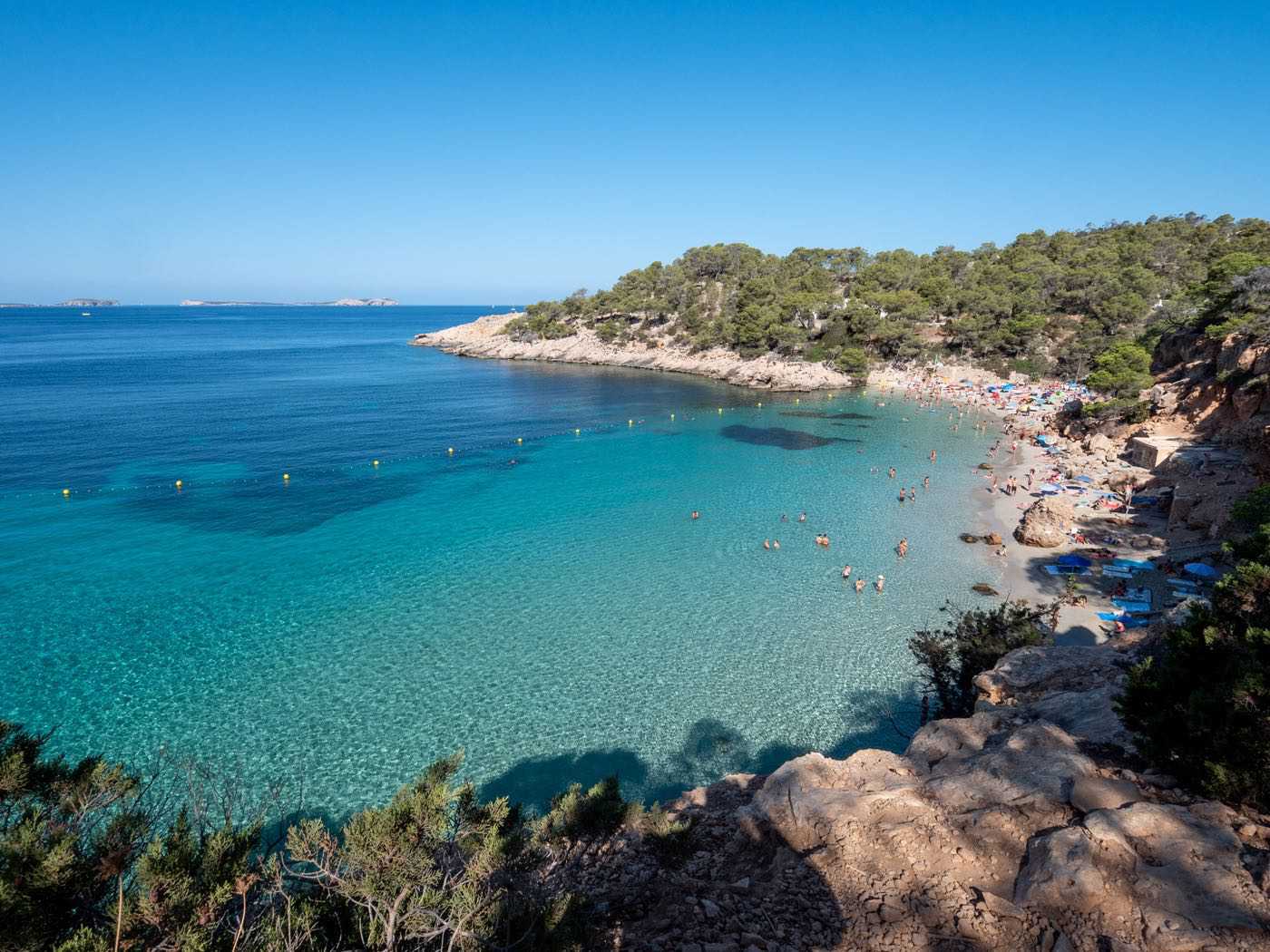 Cala Salada. In Sant Antoni a beach awaits which is truly exceptional, thanks to its location, its views and its waters. Facing west, Cala Salada allows you to watch the sunsets while enjoying a first-rate natural environment. With a stretch of piers and boathouses and a sandy beach, the visitor can choose their favourite corner from which to enjoy unique waters. And, of course, it also has its own gastronomic offer.