Experiencing Ibiza as a family is totally possible and highly recommended. Despite being an unknown facet, the island has plenty of plans and places especially designed for children, to give them an unforgettable and fun holiday. If you click here, you can find today's post with our recommendations for 3 stunning beaches that are completely suitable for children. Let's go!
We begin our beaches for children tour with one closest to Residencial Bogamarí: Port des Torrent.  This beautiful cove located on the coast of the municipality of Sant Josep features an old natural harbour located at the end of a stream, with a large pine forest bordering the area. The beach is easily accessed both by land and sea, as there are several boats that go to the cove from Sant Antoni. Port des Torrent is perfect for children since it has all the services and amenities necessary for a complete beach day with children. It has water activities such as pedal boats, banana boats, diving school, and hammocks. The beach has a lifeguard, so you can be more at ease when your kids go for a swim on the shore, with its fine sand and transparent waters. The beach has various restaurants and small souvenir shops, so you have everything you need at hand.
We continue along the west coast of Ibiza until we reach Cala Bassa, one of the most famous and iconic beaches on the island. This beach, besides being really beautiful, is perfect for kids since it is very safe. It is a shallow beach and has a lifeguard. In addition, its shore of fine sand bathed by crystalline and turquoise waters will be a favourite place for children. Behind it, there is a forest of old junipers with twisted trunks where the shade is delightful – we don't want you to burn in the strong summer sun! This beach also has all the necessary services: services, restaurants, and water activities.
We end our favorite beaches for children with Cala Tarida.  This beach will delight children and adults alike. In its long sandy area, we find turquoise waters of low depth to enjoy safe family swims, in addition to having a lifeguard. Don't forget to find out about the aquatic activities that you will find on the beach itself, children love to ride in the pedal boats! The beach has several restaurants and snack bars suitable for all budgets and tastes. Don't miss trying the paella at the Cas Milà restaurant… simply delicious.
If you want to find out more plans and places to enjoy as a family, visit our post "10 super plans to enjoy Ibiza with children";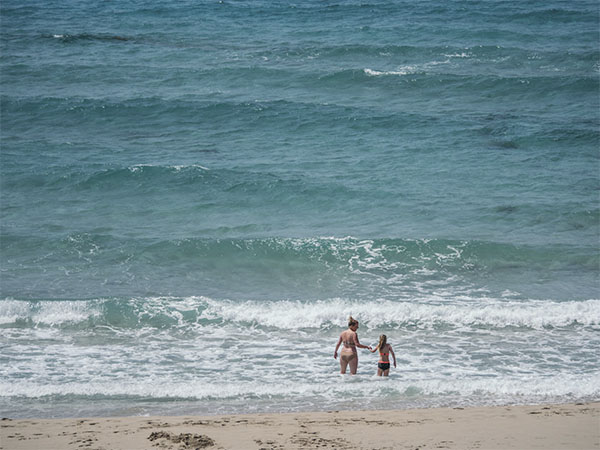 Remember that thanks to our spacious villas of up to 4 rooms you can enjoy a wonderful and worry-free family holiday with all the home comforts you'll ever need.