This stunning island is home to a whole host of must-visits. Places with natural or architectural beauty that captivate visitors and create long-lasting memories. Make a note of these six must-visits in Ibiza.  

Dalt Vila. Living history
The old walled city of Ibiza Town is one of the beauties most adored by islanders. Its beautiful castle is protected by a huge wall that has seen invasions by Carthaginians, Romans, Punks, Turks and other cultures over the centuries. It's surrounded by wonderful winding streets where artisans sell their designs, such as beads, wicker baskets, shoes, and so on.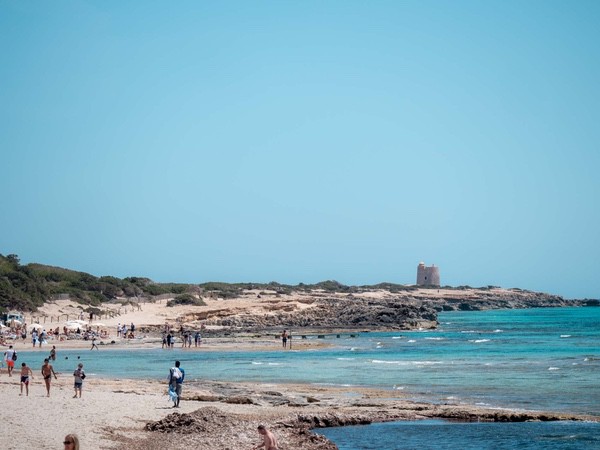 The famous Ses Salines beach
Nestled within the Ses Salines d'Eivissa y Formentera Nature Park, this is one of the most beautiful and well-known beaches on the island. The purity and transparency of the waters are outstanding, thanks to Posidonia grass, which was included in the declaration as World Heritage Site by UNESCO in 1997. It's also famous for being the go-to haunt of A-listers visiting the Ibiza.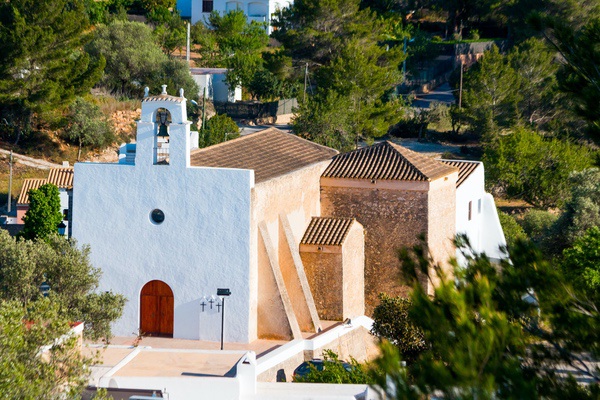 The pocket-sized Sant Agustí
One of the oldest and most beautiful villages in Ibiza is Sant Agustí des Vedrà. It boasts all the Ibizan essence of yesteryear. This magical village is literally made up of a typical white church, a small plaza and a handful of restaurants surrounded by houses.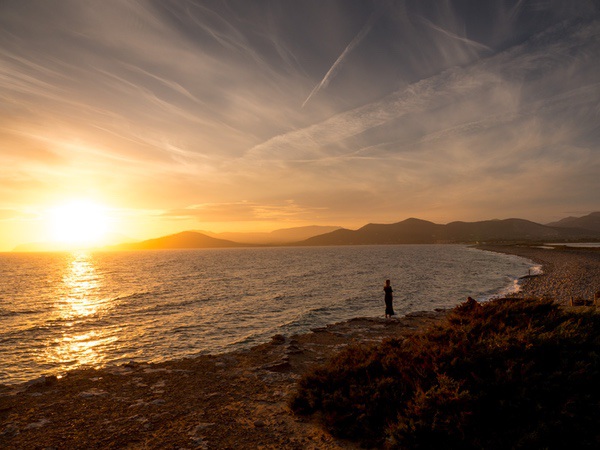 Cap des Falcó its sunset.
Between Ses Salines beach and Codolar beach is an immense mountain with a cliff facing the sea. The summit is known as Cap des Falcó, a stunning viewpoint with a difficult trek to the top, as you have to climb steep slopes to reach 136 metres in height. Ideal for an unforgettable sunset.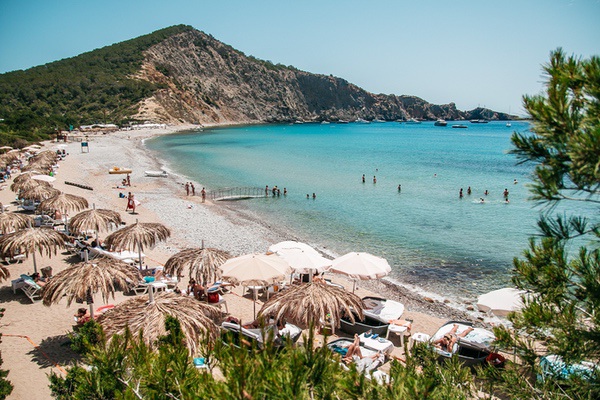 The beautiful Cala Jondal
The beauty of this spectacular bay lies in its natural environment, blanketed with pine trees and rocky surfaces. Another feature that makes this beach special is that it's not sandy, unlike most on the island. It's covered with greyish pebbles that create a truly stunning effect.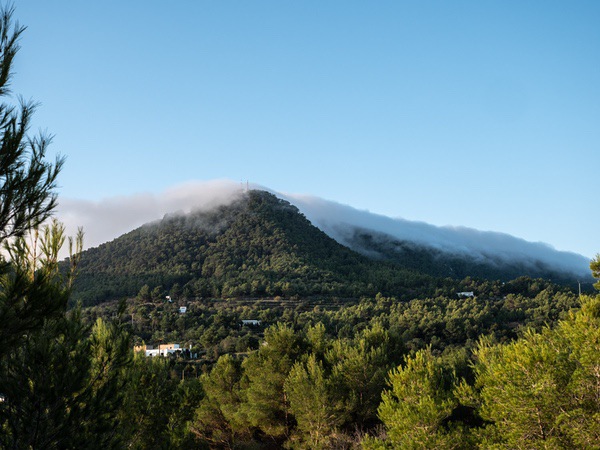 The top of Ibiza: Sa Talaia
Next to the town of Sant Josep is Ibiza's highest peak, Sa Talaia which stands 475 metres high. It's great to climb to the top to admire the breathtaking views.