Ibiza is a non-stop of people, experiences, fantastic beaches and all kinds of atmospheres. On a single trip to Ibiza, the scenarios and experiences you'll enjoy will be the most varied, as Ibiza has a thousand and one faces where everyone will find the right vibe. .
So here are three hotspots for this summer so you can bring out the best of the island:

Enjoy True Relaxation At Amante Ibiza
Although the island multiplies its population during the summer season, it is still possible to find quiet and peaceful spots where one can completely unwind and relax. A great example of this is Sol d'en Serra, a fabulous secluded cove in the east coast of Ibiza where you'll find the tranquility that one deserves in holidays. And here is where Amante Ibiza is located, a restaurant perfect to relax and unwind lying on any of their comfortable sunbeds while enjoying a fabulous cocktail or a delicious meal. And why is this is one of the most relaxing experiences you can live on the island? Well, because Amante Ibiza is a restaurant with a true vocation to offer something more. Here you have the opportunity to participate in their healthy awakenings with a yoga session and then enjoying their varied breakfast buffet, or also you can enjoy outdoor cinema sessions with a glass of cava and on a comfortable beanbag as a chair. Although at Amante Ibiza with just a mojito and the views over the cove relaxation is guaranteed.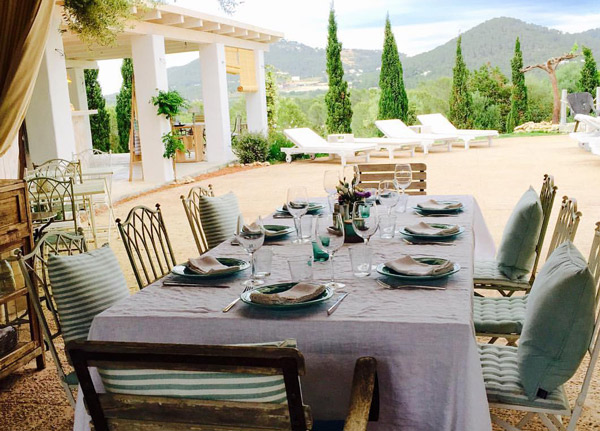 Haute Cuisine And Romanticism at Can Domo Restaurant
Are you looking for a secluded spot to enjoy a romantic dinner with someone special? In the countryside of the island you'll find idyllic places such as Can Domo, a place where Catalan chef Pau Barba has established his restaurant, who prepares every day an honest cuisine based on fresh market produce, his own garden and its own virgin olive oil. With such interesting ingredients is clear that in this restaurant with capacity for just 30 people they will take care of every single detail so that the dining experience is unique. So unique that the dishes they offer are constantly changing. The atmosphere is also one of its attractions, with an intimate poolside terrace with an exquisite decor. Can Domo is the ideal place for lovers and gourmets.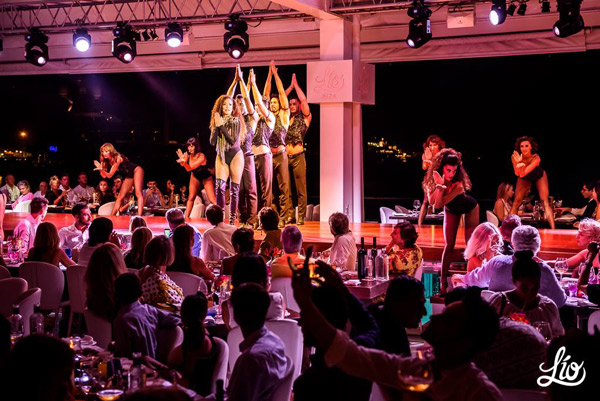 Fun And Spectacle At Lío Ibiza
Some time ago, El Divino nightclub had the best views of Botafoch, but that was years ago, when it still existed. This legendary venue is now known as Lío Ibiza and in just five seasons it has managed to be a reference in the Ibizan nightlife scene. Here every night you can taste avant-garde cuisine while enjoying of all kinds of shows and performances: parades, cabarets, concerts… And all have in common that you won't be left indifferent. And as the after-dinner approaches the music starts being more noticeable and what started as a dinner turns into a night of fiesta on its fantastic dance floor. You will surely rock your body at the beat of the best DJs and enjoy theme parties such as Vintage by Sebastian Gamboa. A night at Lío, is a night of magic.