Here at Residencial Bogamarí, we feel lucky to be able to provide villas in such a privileged setting as the island of Ibiza.  With its natural piney vegetation, it is like a lung of the Mediterranean, regaling us with walking and cycling routes, forest pathways, nature reserves and a unique flora and fauna. We would like to share 6 suggestions to help you and your family experience these environments from every angle next time you come to see us.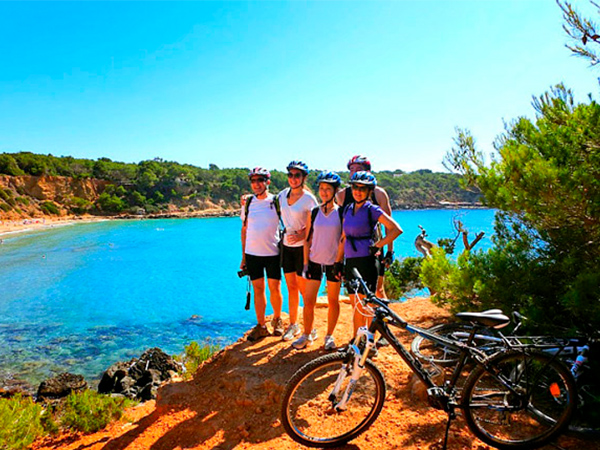 1. By bike, the island takes on a different hue.
Ibiza has numerous cycling routes, which, in addition to taking you through landscapes you wouldn't otherwise see, provide the perfect way for the whole family to have fun together. Residencial Bogamarí would like to recommend a cycling route we consider very special: a Tour of Ses Salines Natural Park, a nature reserve containing an ecosystem of great diversity thanks to the sanctuary it gives birds. Children will love seeing feathered creatures such as flamingos and storks up close. This route is ideal for all ages because the whole area is completely flat and danger-free. To find out more, click here.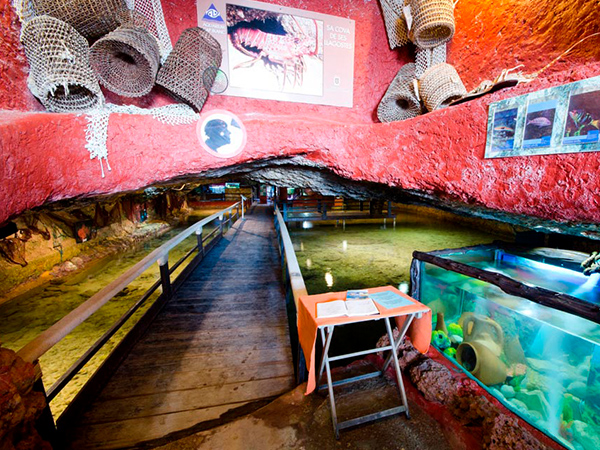 2. A Unique Aquarium.
Situated in a natural cave very near Cala Gració in San Antonio, we find the Aquarium de Cap Blanc. Here you can view some of the marine species that inhabit local waters in their natural environment and also learn about shark eggs, Posidonia sea grass (commonly known as Mediterranean tapeweed), sea sponges, starfish, bivalves and other marine invertebrates. Another of the aquarium's great features is a little bar/bistro set on a rock ledge skirting the sea. We highly recommend you order their grilled sardine special! Delicious, economic and a 100% Mediterranean experience.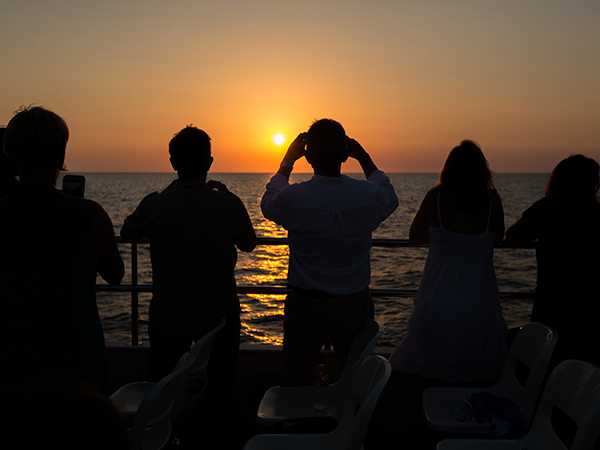 3. Sunset from the Sea.
The truth is, it doesn't matter where you see the sunset – from the beach, perched on some rocks or sitting at a seaside café – you can enjoy the magic of the moment anywhere. But one idea is to do it from the sea as you glide by the Ibizan coast. At the San Antonio harbor you will find numerous boat companies that ply these routes. All you have to do is ask. Not only do you get to experience the immensity of the sea as the sun sinks into it, you also get to see areas of the coastline not accessible by land. Just breathtaking.
4. A River Walk.
Santa Eulalia, in the north of the island is one of Ibiza's loveliest areas and also home to the only river in the Balearics. It's the perfect place for a little walking excursion, starting at the River Interpretation Center (Can Planetes) and following the river until it empties into the sea. This should be a slow walk so as not to miss any of the scenery while you listen to the chirping of birds and the murmur of water.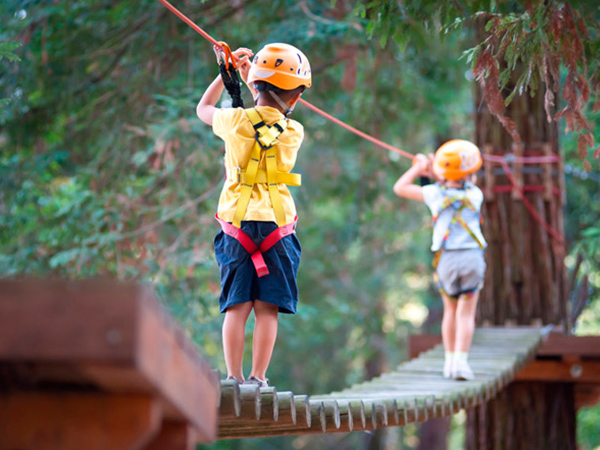 5. An Action Experience.
Continuing in the north of the island, this time in Es Canar, we find Acrobosc Adventure Park. This large action playground offers fantastic adventures and challenges in the open air. Suitable for all kids, both big and little, it offers 39 platforms, 49 obstacles and over 20 zip-lines to whizz from pine tree to pine tree at a height of more than 50 meters. The park is staffed by instructors who will help you whenever you need it and will also oversee little ones in strict accordance with safety measures. We suggest you wear sports clothing and traction footgear…'cause you're going to get a good run for your money!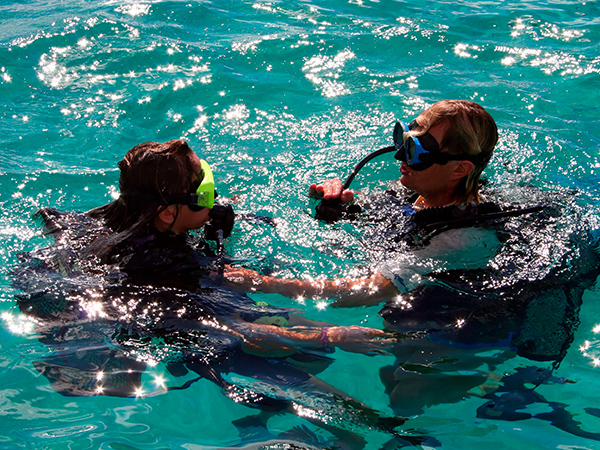 6. Under the Sea
Diving is without a doubt one of the best and most beautiful ways to interact deeply with nature. At Port des Torrent beach, 5 minutes away from Residencial Bogamarí, there is a diving school that will help you have the time of your life. Their instructors will guide you every step of the way, teaching you everything you need to know for your first immersion. Then, all you have to do is relax and enjoy the experience. The whole family will have a day they'll never forget