The island of Ibiza, with its climate, people, culture, beaches and coves, embraces you and encourages you to discover it even more. Leaving behind 'the party island' topic, we find an island full of cultural traditions and, above all, a gastronomic tradition that has nothing to envy the rest of the world.
The gastronomy of Ibiza is rich in fish and seafood, vegetable garden produce and very ingrained culinary recipes that reflect perfectly the character of the Ibicenco people and the history of Ibiza.
We want to make special mention of the gastronomic offer you can find in Sant Antoni de Portmany, from where our hotel, Residencial Bogamarí, is very close to.
Sant Antoni is the mirror of the change that the island has undergone in recent years. Only half a century ago, the municipality was completely dedicated to farming and fishing. Nowadays, the town is worldwide famous for its sunsets, its atmosphere and the great offer of services and leisure focusing on tourism.
In this locality, the offer of restaurants, scents and tastes is as varied and peculiar as if it were a world food fair.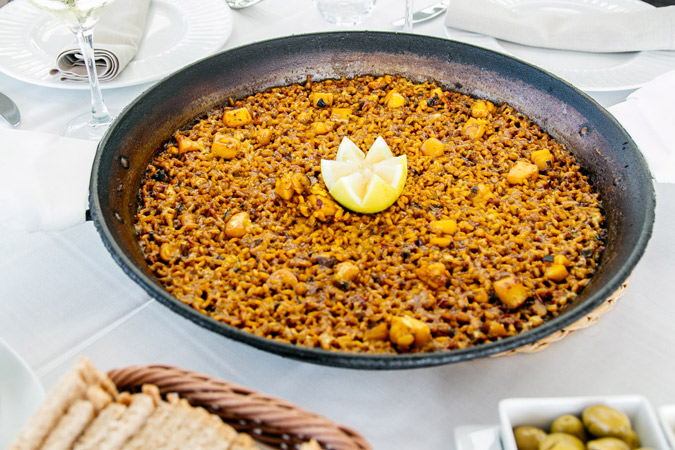 So now we are going to show you 6 of our favourite restaurants, so you can enjoy and taste Sant Antoni to the max on your next visit:
1. Es Rebost de Can Prats: Here you can enjoy the delicious 'bullit de peix', one of the most traditional dishes of the island, in a traditional restaurant full of gastronomic culture and products of great quality. A traditional Ibicenco house fully refurbished and located in the heart of Sant Antoni where you will feel part of the family.
2. Restaurante Es Nàutic is full of marine and Mediterranean tradition, with a beautiful view of the port of Sant Antoni. It specializes in fresh fish, seafood and rice dishes that will make your meal a delicious experience.
3. In third place we recommend Tex Mex Tijuana, which has a spectacular selection of fresh Mexican products of an exquisite quality. For the bravest, we encourage you to try their most spicy dishes and for those who are not spicy fans, remember that you can enjoy other more mild dishes. A lively environment with a very particular Aztec / Maya decor
4. Now we move away for a while from Ibizan cuisine and make an express trip to the beautiful India thanks to The Curry Club. With an extensive selection of dishes with all the essence of India, traditional recipes prepared by excellent Indian chefs on a spectacular terrace. An oasis of peace in the center of town.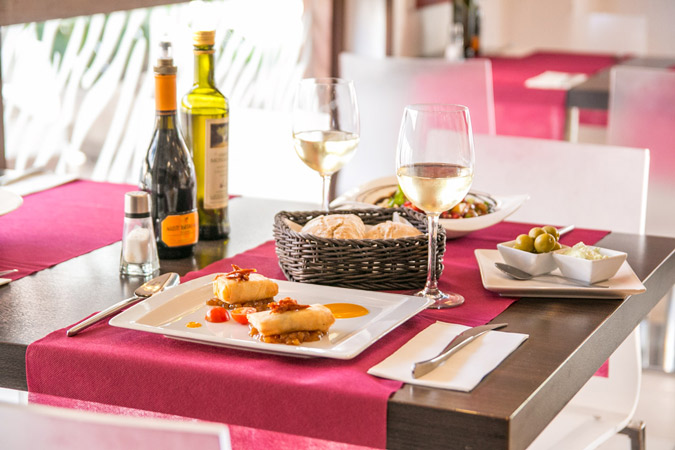 5. Another must foodwise is Zebra Steak & Grill. A restaurant specializing in grilled meats and homemade pizzas. With a modern and cozy decor, and a garden terrace perfect to shelter from the sun on the hottest summer days.
6. And our final restaurant recommendation is an absolute must: Restaurante Es Ventall. A place with a very special charm, with a modern rustic decor and a magnificent chef. Jose Miguel Boned (nominated to revelation chef in Madrid Fusión 2017). A blend of traditional Ibizan and innovation that match in a very special way in their dishes.