In Ibiza, the gastronomic choice is so wide that in any corner of the island you will find a place to suit your taste. And if you are a lover of Thai cuisine, today you are lucky because we want to show you five of the most recommended options that you have available in different parts of the island to enjoy this cuisine which is increasingly popular in Ibiza.
Ca na Hathai in the heart of Sant Miquel
Phromsaeng is the chef in charge of elaborating the delicacies of this restaurant that is located in the charming town of Sant Miquel. His intention is to offer authentic Thai cuisine with varied dishes prepared by a team of cooks coming directly from Thailand. This place is highly recommended for those who want a menu of original dishes, colourful and full of flavour, all with Thai names almost unknown to the general public, but in Ca na Hathai you will have the chance to discover and you will surely learn them to be able to ask for them again.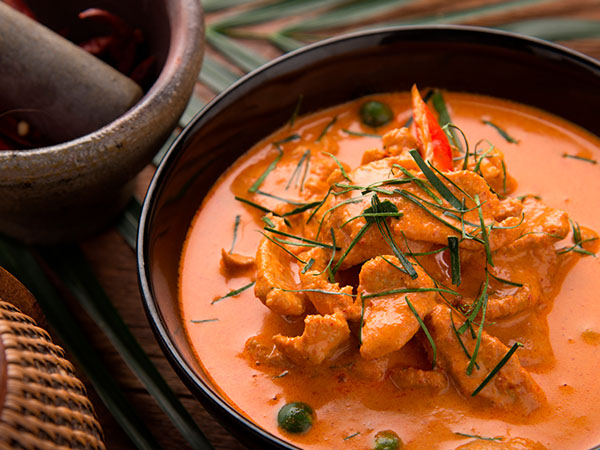 Pom Thai, glamour in the Bay of Sant Antoni
This is one of the island restaurants specialising in this kind of gastronomy. It is located in the neighbourhood of Cala de Bou, in a small house whose turquoise colours will attract your attention. Once inside, you will enjoy its fabulous decoration and its cosy terrace that surrounds a swimming pool. At the table, let yourself be delighted by its more refined Thai flavours: nems (thai rolls), panang curry, traditional green papaya salad, beef or tuna marinated with soy and cilantro and many more dishes that offer the most authentic side of this cuisine. Pom Thai Restaurant is the best way to win over anyone with a romantic dinner in true Thai style.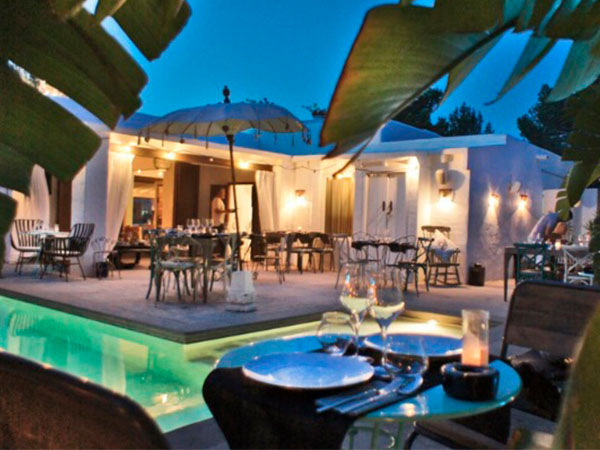 Casa Thai, the perfect menu for any day
This is one of the most traditional Thai restaurants in Sant Antoni. In Fleming Avenue, we found this small space which has captivated its most loyal customers, mostly residents of the island. Don't expect great luxuries or pompous decoration. Casa Thai offers you a varied, affordable menu, perfect for any casual meal. Pad Thai is one of its star dishes but you will also enjoy its affordable menu available every day and with dishes such as sweet and sour pork, or veal with basil. This is the best option for those looking for a quick, economical meal without sacrificing flavour.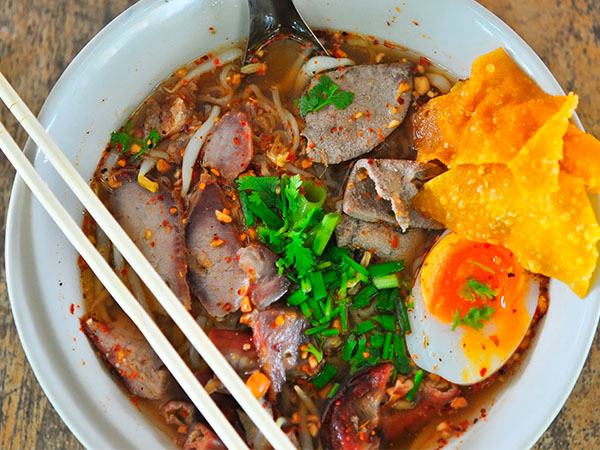 Unique atmosphere in Bambuddha Ibiza
The Thai-inspired recipes are the main dishes of this menu although you will also find other oriental delicacies such as its varied sushi menu or meats prepared in different styles. What will really surprise you in this place, located at the beginning of the road to Sant Joan, is its impressive architecture, since the whole dining room spreads out under a huge oriental style roof surrounded by bamboo. Huge buddhas guard the entrance and gold is hidden in every detail so that the atmosphere is as great as the food. And if you're looking for the thai flavour of this restaurant, don't hesitate to try any of its curries. After a great dinner, you can enjoy a drink in the lounge area or at the table. Whatever you choose to do, the atmosphere of Bambuddha invites you to relax and enjoy the Ibizan night as you deserve.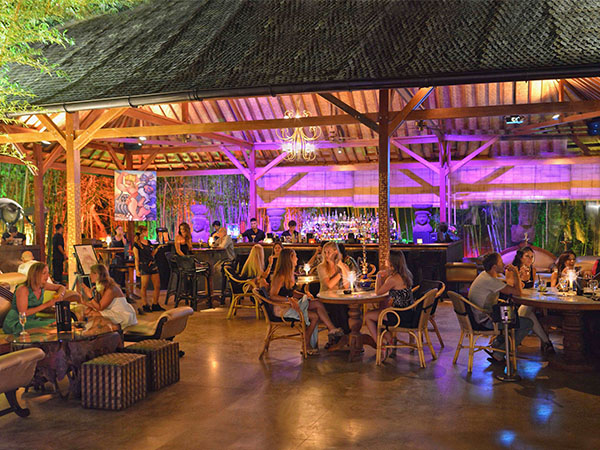 Es Verro, Mediterranean cuisine and authentic Thai flavour.
Next to the church of Sant Antoni, we find this pleasant terrace perfect for enjoying an agreeable evening during the summer nights. They have recently incorporated into their Mediterranean menu a section of Thai tapas and dishes that take your breath away at an affordable price. Its kitchen team is made up of cooks from Thailand, and they are responsible for bringing the best kept secrets of their kitchen to this cosy restaurant. The staff is very friendly and the location of the place is very good for enjoying the night in Sant Antoni in a quiet way. No doubt, if the conditions are right for the night, eating out on the terrace is highly recommended.
Remember to leave room for dessert. At the end of your dinner, they will show you a tray with various desserts that will be very difficult to resist.