Ibiza is synonymous of experiences, sun, great atmosphere and above all, trending spots. You can't come to Ibiza and not visit some of these key places, and for this 2017 summer we want to bring you the list of the HOTTest spots to enjoy your meals during your holidays, from breakfast to dinner. So that you can enjoy all the tastes of Ibiza in the best places… Here is the list of the top places to eat during your holidays in Ibiza: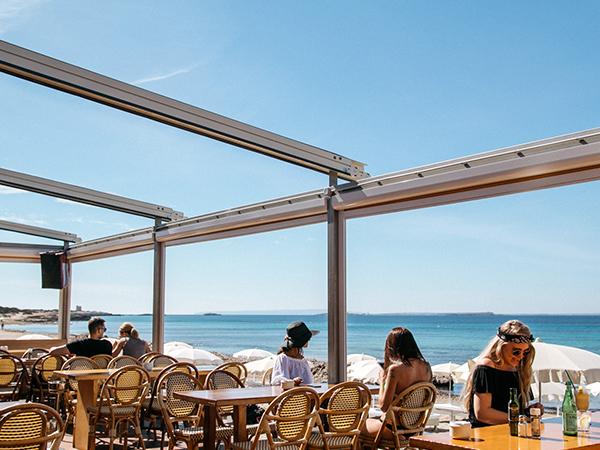 Jockey Club – Breakfast with view
This beach bar at Ses Salines is one of the most popular places on this beautiful beach. A place where you can have breakfast, lunch and a refreshing cocktail on a comfortable sunbed while the DJ soothes the atmosphere. For lunch you will find a Mediterranean cuisine, full of Asian, French and Italian influences with an exquisite presentation and quality. We recommend going to Jockey Club at breakfast time (opens at 09:00 am) as it is a time when there's still no hustle and bustle in this trendy beach and the atmosphere is simply charming, plus its Breakfast menu is varied, healthy and tasty. And after breakfast, a dip in the sea!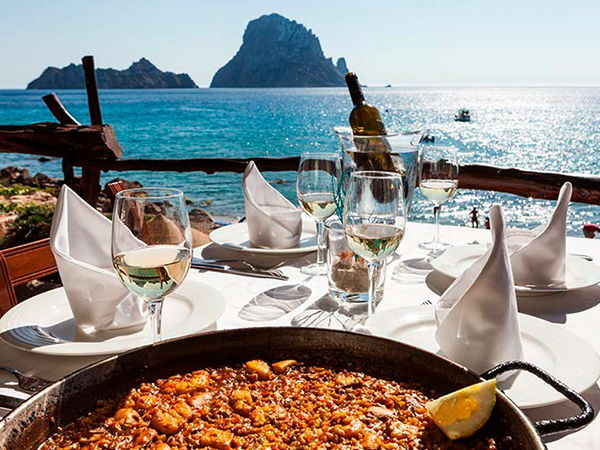 El Carmen – The Real Taste of ibiza
And, how are we going to forget of our Ibizan cuisine… Still unknown to some and deeply appreciated by many, a seafood cuisine, with roots and tradition where the sea plays a great role on its dishes. You can't leave Ibiza without trying a traditional paella. There are actually many good restaurants where you can enjoy a great paella, but we have chosen El Carmen at the beach of Cala d'Hort for its breathtaking views of the beach and Es Vedrà. Totally incredible and sweeping. It will be the perfect complement to your paella.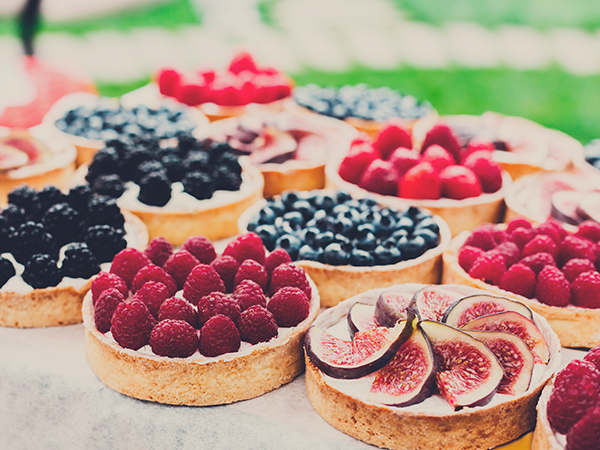 La Gourmandise – Enjoy Your Afternoon Coffee in France
A refined artisan bakery where the French label is present in each of its products, daily homemade and of the finest quality. Our special recommendation is to accompany your tea or coffee with any of their pies or cakes, simply irresistible. These pies, not only look like works of art, but have such a special taste, so homemade, that it will be one of your favorite moments in Ibiza, and for the children too, no doubt! They have two establishments on the island, one in the pretty village of Sant Josep and another one on the road to Sant Josep, at the roundabout of Can Bellotera, at the height of Sant Jordi.

Deeva Beach Site – The sunset and the cocktail
For that 'sunset moment' with your mojito, the children making sand castles on the beach and the feeling of total holiday, the place is Deeva, a new beach site on the beach of Port d'es Torrent, very close to Residencial Bogamarí. A perfect beach for the whole family where both grown ups and small ones will enjoy all its attractions. In this new beach bar you can enjoy live music, such as jazz bands, and performances, such as fire shows, while enjoying a lovely sunset.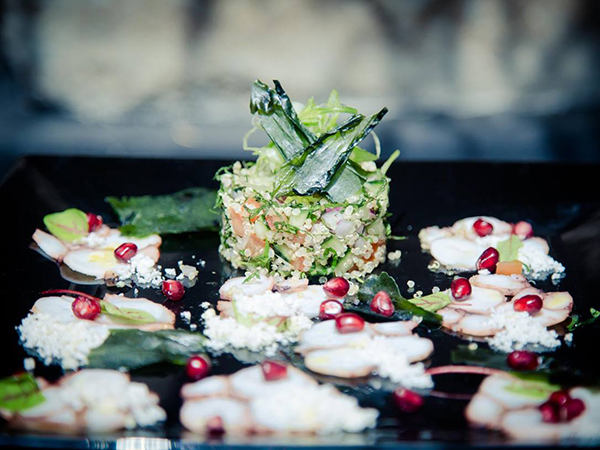 Bambuddha Grove – Clandestine Dinner
This is a plan without children, to enjoy the evening with your sweetheart… Once you reach the entrance it gives you a hint where you are entering. Its bamboo decoration, buddhas, baroque furniture and ancient sexual contraptions transports us to places like Goa, Ubud or Ho Pha Ngan. A place of detailed-oriented aesthetic and clandestine atmosphere where celebrities such as Elle Macpherson have enjoyed its Asian dishes and its detox cocktails. A magical place in the north of our beautiful island that certainly deserves at least one visit.