In the previous post we showed you some of the island's most unique places, some of them well known places, others not as much, but all highly recommended.

Today, we will continue our tour of the north of Ibiza so that you may keep discovering the magic that lies hidden there with this quick guide.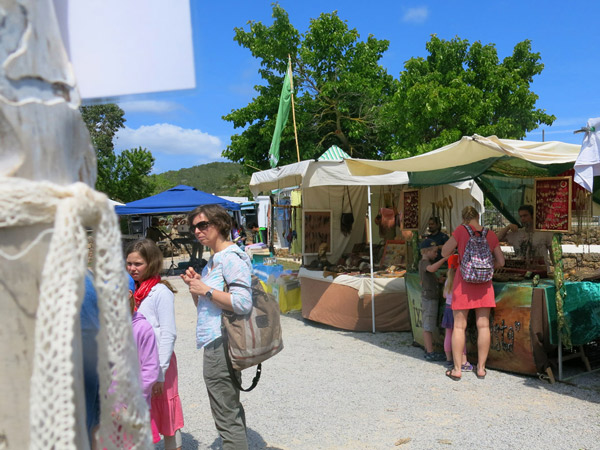 Let's start visiting the mythical village of Sant Carles, a village full of charm where you can enjoy the real homemade Hierbas Ibicencas liquor. These are made in Ca n'Anneta bar, the most traditional bar in the village where both, locals and tourists enjoy drinks and tapas in a very relaxed atmosphere under the shadow of its cozy vine covered terrace. Sant Carles is also the home of the famous hippie market of Las Dalias, so after enjoying your 'Hierbas', make sure to visit it. Famous on the island for sponsoring all sorts of artisans and artists, Las Dalias is where you can find anything from Adlib fashion, soaps, jewellry of all kinds and even artwork. It is the perfect place to buy that special gift for a loved one surprising him or her with a little piece of Ibiza. The market is open every Saturday during the day year round, Monday and Tuesday at night, and in August and it will be open on Sundays too.
Another place to go shopping that you can't miss is the craft market of Sant Joan de Labritja, whose stalls are set around the square offering a morning full of activity. There are stands of all kinds but the most prominent certainly are those of local traditional crafts as well as the ones offering organic foods grown and produced in Ibiza such as vegetables and honey. A good place to enjoy yourself with the aromas and flavours of the island.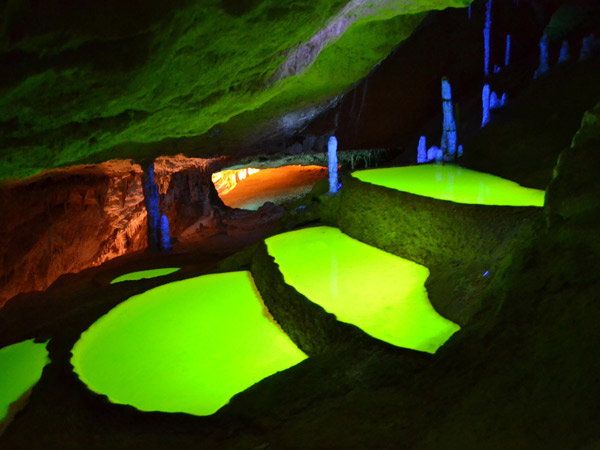 Photo by: Nick Sweetman
The north is also the ideal place for an occasional cultural tour. One of the most recommended is the Cova de Can Marça, a cave that dates back over 100,000 years and was used in the past by smugglers. It is located in Port Sant Miquel with a spectacle of water, lights and colours that will astound you. It is not the usual tour you expect to see in Ibiza.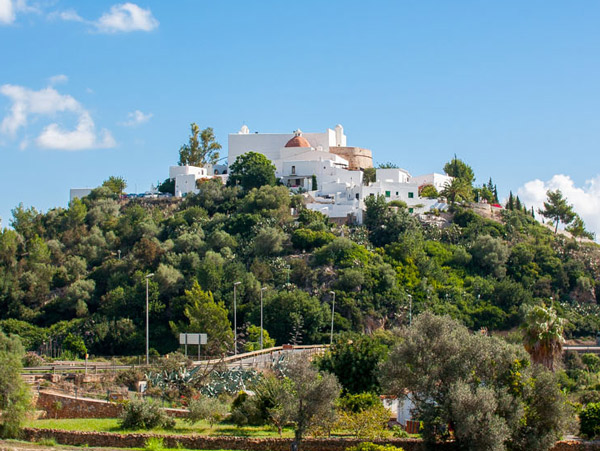 And if what you want is to delve deeper into the culture and tradition of Ibiza, there's nothing more rewarding than a visit to the Ethnography Museum of Ibiza. Its privileged location in the impressive hill of Puig de Missa de Santa Eulalia, affords the best possible views of this town. The museum is a typical house with more than 300 years of history known as Can Ros, where you will learn more about the traditional costumes, jewelry, dances, the peculiar island architecture, its musical instruments and ultimately everything that forms the Ibicenco tradition.
Since we are already in Santa Eulalia village, why not take a walk around its beautiful waterfront promenade? This zone begins at the mouth of the only river on the island, the Río de Santa Eulalia, ending at the marina. You can enjoy even more this pleasant stroll with a tasty ice cream in hand. Santa Eulalia town centre is also the perfect place to make a rest stop along the way and regain energy. Its lively Sant Vicent Street is full of all kinds of restaurants, from traditional proposals to the exotic flavors of India and Japan. A highly recommended place for dinner, among others, is Restaurante Sa Carboneria, a cozy place with a small interior garden and where you will taste the delicious dishes prepared by an expert chef forged in kitchens as reputable as El Bulli. Or if you prefer something more casual with a Mexican touch, you must try the delicacies of Taco Paco, a colourful Mexican restaurant located at the entrance of town where you can taste authentic dishes from this country made with the best local ingredients and all presented in a festive way. In short, two places that are simply scrumptious.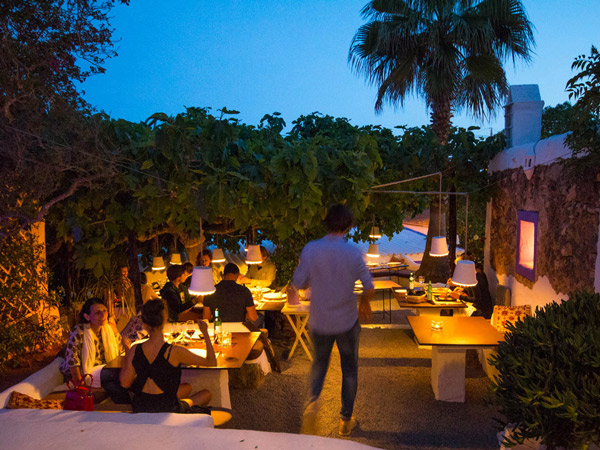 And to put the final touch on this quick guide, we want to recommend another very special restaurant located in the charming village of Sant Miquel: La Luna Nell'Orto. What's so special about this place? The fact that it is an authentic farmhouse with over 600 years of history, where you'll enjoy traditional homemade Italian cuisine and other delicious Mediterranean dishes prepared with great care. In addition, the nights here are filled with magic thanks to the fantastic evening concerts that accompany in the best way any cocktail under the moonlight.
We hope this guide has been helpful and we will continue working to reveal the island's best secrets so that your vacation is truly unforgettable.