One of the water sports that has evolved the most in recent years is water jet or Jet Ski. The technological development has allowed what in the 90s could be seen as an extreme sport, has become an entertainment within the reach of the whole family.
The coast of Ibiza, the perfect setting for an adventure on a Jet Ski.
While it is true that in these years the Jet Skis have reached all corners of the planet, from lakes to rivers passing through all kinds of seas, the west coast of Ibiza offers a perfect setting to practice this sport, either for beginners or for true professionals.
In the bay of San Antonio we have a marked circuit to start practicing with total comfort, always under the supervision of professional monitors, responsible for explaining the operation and safety rules.
From May 1, departing from San Antonio excursions are made daily in Jet Ski guided by monitors to points such as Es Vedra, Sa Pedrera (Atlantis), Islas Margaritas in the north or Cala D'Aubarca, with approximate durations between one hour and half and two hours. To carry out these excursions it is not necessary to have any previous knowledge or nautical license.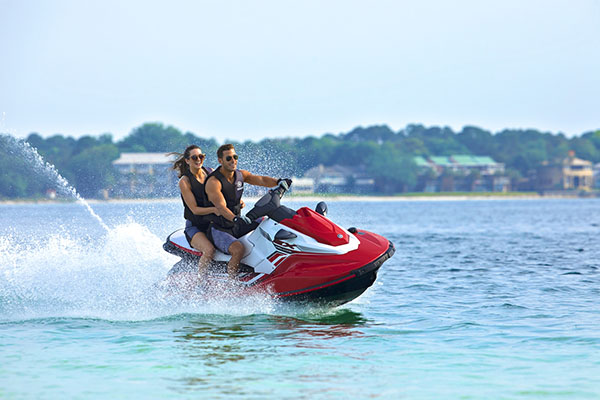 The first thing that takes place in any of these excursions is an introductory course on the basic operation of the Jet Ski and the essential safety regulations. In a few minutes we will know the basics and we will be ready to start practicing on the way to our destination.
Along these routes we will always be accompanied by monitors, and the own water bikes have a remote braking device that controls the guides to be always controlled.
They are excursions in which you can appreciate the best of Ibiza from the sea, its incredible water and the cliffs of the coast, enjoy a good swim in our chosen destination, practice diving and take some spectacular photos. A perfect way to get started in the sport of jet skis.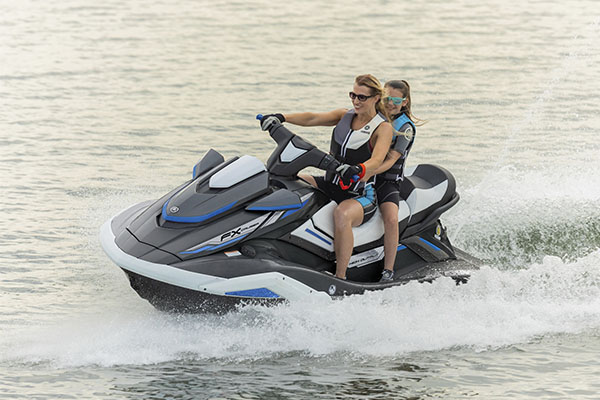 There is also the possibility of practicing in a circuit marked specifically for jet skis in the bay of San Antonio, on the way to Cala Gració.
If you have a navigation license, we can rent a jet ski in Ibiza during the whole day and discover the coast on our own, without the need for supervision by a monitor.
One of the local companies that can help you when it comes to rent a water bike tour in Ibiza or Jet Ski is Es Vedrà Charter, do not forget to visit their website or get in touch so they can inform you of prices and possibilities.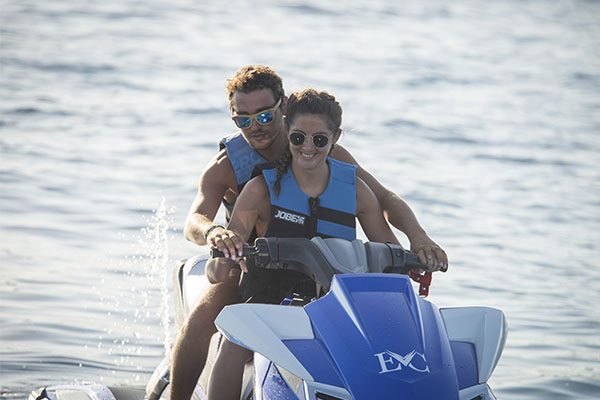 One of the attractions of jet skis is its recent classification as the most ecological motor boat. We love to continue caring for our wonderful coasts without giving up one of the funniest sports. Its propulsion system by turbine is very silent and performs a process of oxygenation of water, very beneficial to the marine ecosystem.