In previous blog posts, we've given you ideas on how to enjoy your holiday in Ibiza with kids. We're putting them all together today in one big post to make it easier for you to explore the stunning island of Ibiza with the whole family. Take note of these ideas and be a surefire hit with your kids:
Remember that thanks to our spacious villas you can enjoy a wonderful and worry-free family holiday with all the home comforts you'll ever need.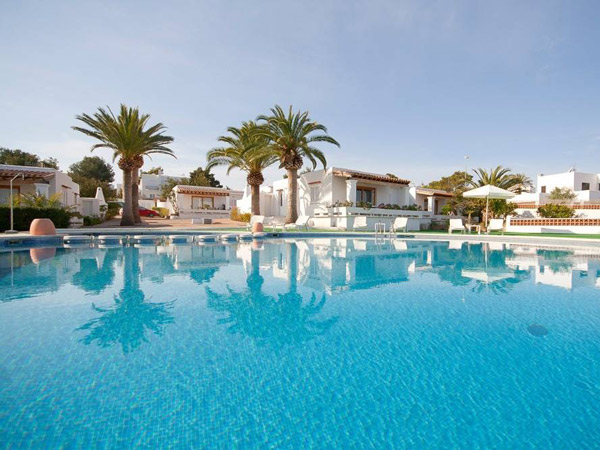 1. Family-friendly beaches.
As the top attraction for an unforgettable holiday, we simply have to mention Ibiza's 200-plus beaches. And the best ones for children, where they can swim, dive and play around without any danger, are fortunately very close to Residencial Bogamarí, such as Port des Torrent, Es Pinet and Cala Bassa.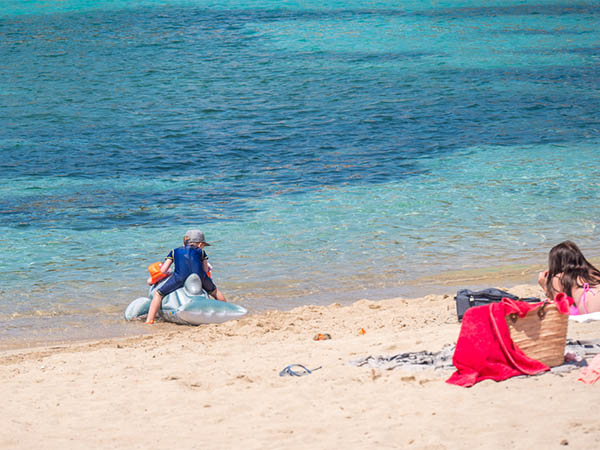 There are many more ideal beaches to spend a day with the family, such as these ones here.
2. An unexpected journey.

Another must-do that the little ones will adore is a visit to our sister island, Formentera. To begin with, the trip itself is an adventure for them, as it can only be done by boat, which they love. And on the crossing, you might be lucky and come across a group of playful dolphins. This could be one of the main highlights of your holidays.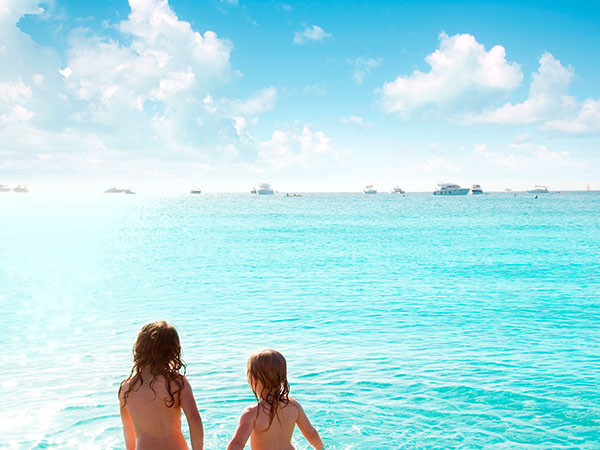 3. Alternative plan for the whole family

Ibiza cherishes places that are ideal for some special family time. Such as an outdoor movie night. Thanks to Cinema Paradiso, you can spend the summer nights lying on a beach lounger or beside the walls of the old town while watching the best films of all time, from children's movies to Hollywood classics. Lights, camera, action!
4. In Ibiza there are also waves for surfing
A fun plan that you'll all love: surfing away in the waves at Surf Lounge Ibiza, located right on the beach in San Antonio Bay. Thanks to its huge artificial waves, fun is definitely assured. No previous experience is necessary, as the monitors will teach you all the tricks to get you surfing in less than an hour.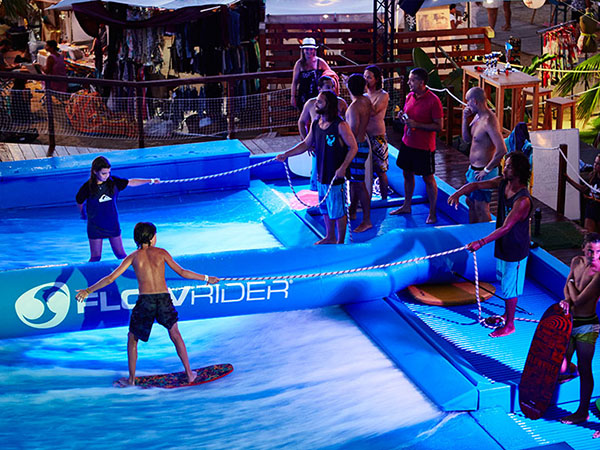 5. The island has a different colour on two wheels.
The island boasts many bike trails, taking you through landscapes that you wouldn't see in the car and proving a fantastic experience for the whole family.
Take note of these bicycle trails that people recommend in Sant Josep!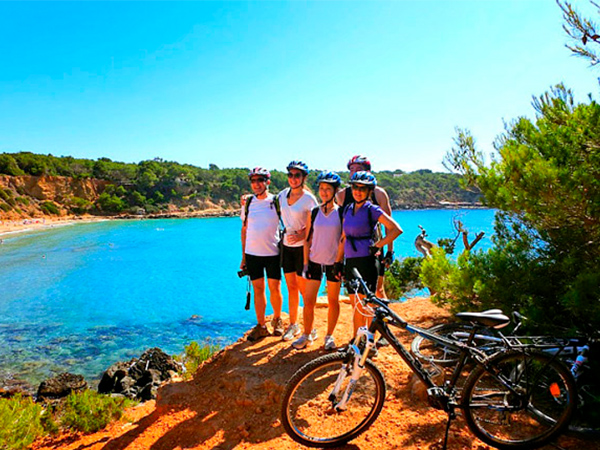 6.A very special aquarium.
Nestled in a natural cave is the Aquarium de Cap Blanc, located very close to Cala Gració in Sant Antoni. Here you can see some of the native marine species of the Balearics, as well as examples of shark eggs, Posidonia, sea sponges, starfish, molluscs and other marine invertebrates.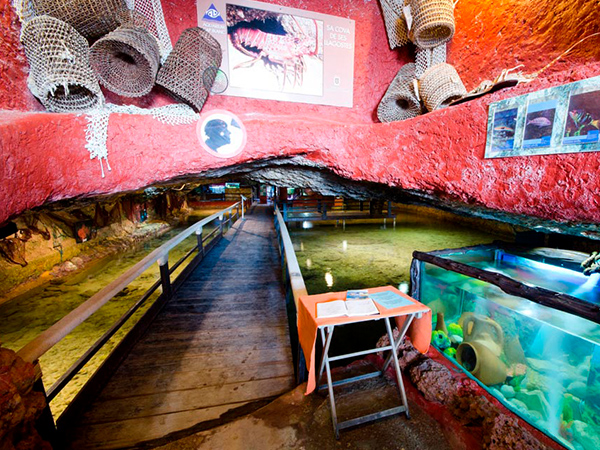 7. Sunset from the sea.
Actually, it doesn't matter where you choose to watch the sunset: the beach, some rocks, a beach bar… you can enjoy the magic of this moment from anywhere. But one idea is to do so on boat sailing around Ibiza and Formentera. In San Antonio harbour, you'll find lots of boat companies that offer these sunset cruises… just ask around.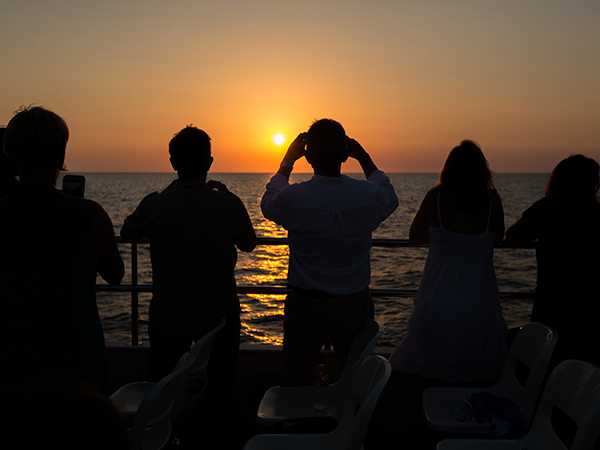 8. A river walk.
In the north of the island is Santa Eulalia, one of the most beautiful and natural areas of the island, as well as home to the only river in the Balearic Islands. Here you can take a short walk from the River Interpretation Centre (Can Planetes) along the bank down to its mouth in the sea.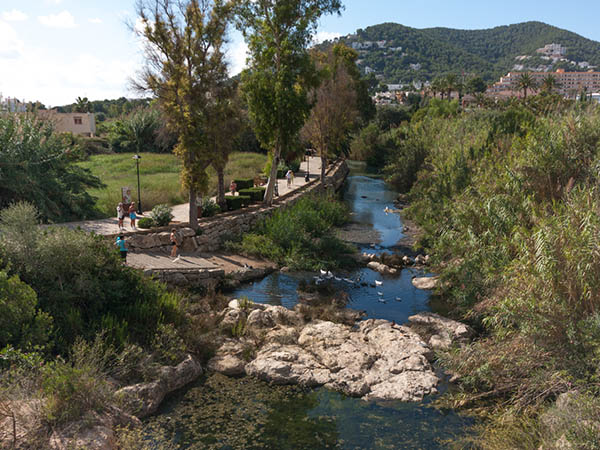 9. An adventure-packed experience.
Still in the north of the island, Es Canar is the site of Acrobosc Parque Aventura. A fantastic venue packed with adventures and outdoor challenges. Suitable for young and old alike. It has 39 platforms, 49 obstacles and more than 20 zip lines that whizz you from pine tree to pine tree at a height of over 50 metres. You'll find monitors who will help you at all times and make sure the children are entirely safe. Make sure you wear sports clothes and shoes and have an amazing time!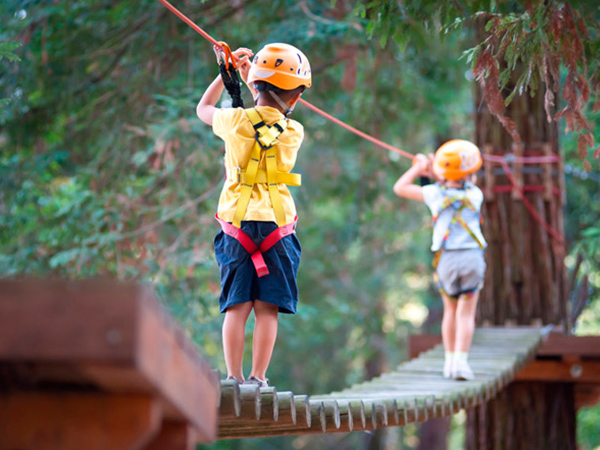 10. Under the sea
Diving is undoubtedly one of the best and most beautiful ways to feel at one with nature. On the beach of Port des Torrent, just five minutes from Residencial Bogamarí, you'll find a diving school perfect for a fantastic day together. The monitors will teach you everything you need to know for your first dive. And then it's time to enjoy! An unbeatable plan for the whole family!