When you think of Ibiza, you may not think of it as an ideal destination for the smaller ones in the family but this charming Mediterranean island has many surprises for children who can also have a great time.
Here we show you the many options that the island offers for a perfect family vacation, because children also deserve to enjoy the wonderful place that Ibiza is.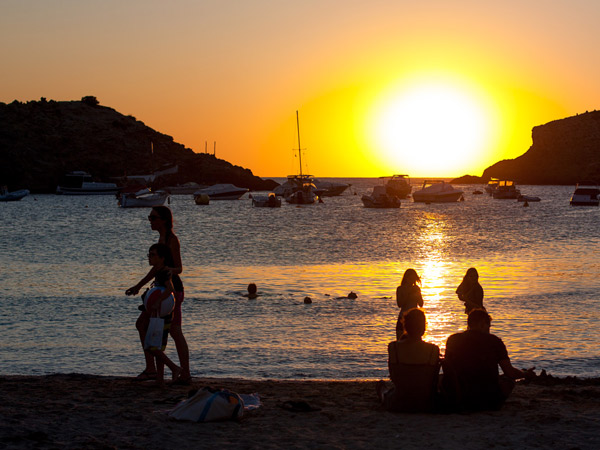 Beaches
Clearly, the activity par excellence in Ibiza for the enjoyment of both the younger ones and grown ups alike is to spend a day at the beach. Children can have fun in the water and make sand castles while the parents rest comfortably on the sand or sunbathing on a sunbed. One of the most recommended beaches for this is Cala Vadella, a lovely cove surrounded by pine trees, with several restaurants adapted to all sorts of budgets. The beach has a practical barrier that prevents jellyfish from hurting the children. Other fabulous beaches perfect for spending the day with young ones are Talamanca, near Ibiza town; Portinatx, in the north with several beach coves for all tastes; and Es Figueral, on the northeast coast, perfect for unwinding. All have the appropriate safety features so you don't have to worry.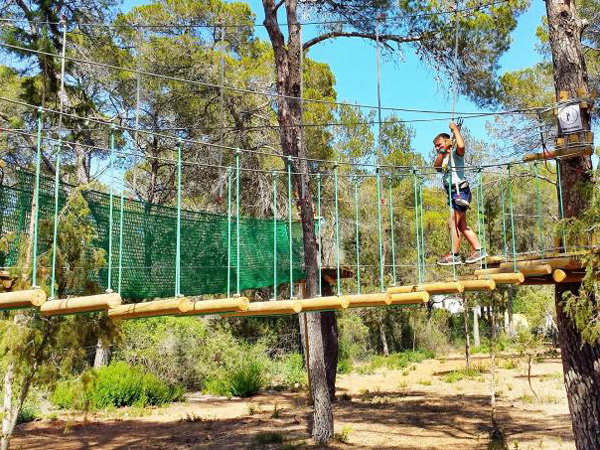 Activities
But Ibiza is not only beaches, you can also discover the natural charms of the island with activities for the whole family. A fun idea is to visit Acrobosc, a park of zip-lines hung between pine trees located in the area of Es Canar. Another option to get into the natural landscape of the island is by going on a bicycle excursion. Kandani is a local company that can help you find the route that best suits your family and will provide all the necessary equipment to start the adventure. And if this were not enough, nothing like enjoying the many water activities that can be practiced off the coast of Ibiza: diving, stand up paddle, kayaking, snorkeling… Just choose the one you like best.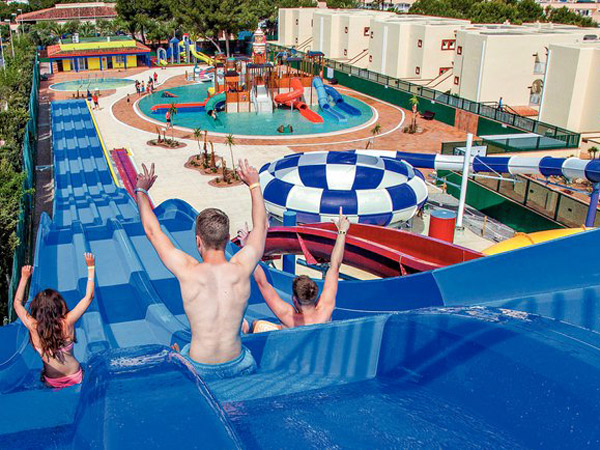 Interesting places
There are all sorts visits for the whole family but maybe one of the most attractive for the smaller ones is the Aquarium Cap Blanc, located in Sant Antoni. Here you will have the opportunity to learn more about the marine life that lives in the waters of Ibiza, a unique aquarium built inside of a real sea cave. And if you're interested in caves, there are also underground ones such as Cova de Can Marçà with unmatched views of the bay of Port de Sant Miquel. But if what you need is action, nothing like a trip to the waterpark of Sirenis Seaview Country Club, a great place for kids to have fun going down the slides and attractions in total safety. So as you see, the possibilities for families to enjoy a fantastic holiday in Ibiza are infinite.