In order to show you all the charms of Ibiza, we have prepared a special guide in which we will reveal the most amazing places on the island. In this case, we want to show the north, in which you will find peace, tranquility and idyllic landscapes of the Ibizan countryside.

To get lost in the north is to discover the other side of Ibiza, which may not be as well known but once you discover it, you will be hooked forever. Are you ready to join us?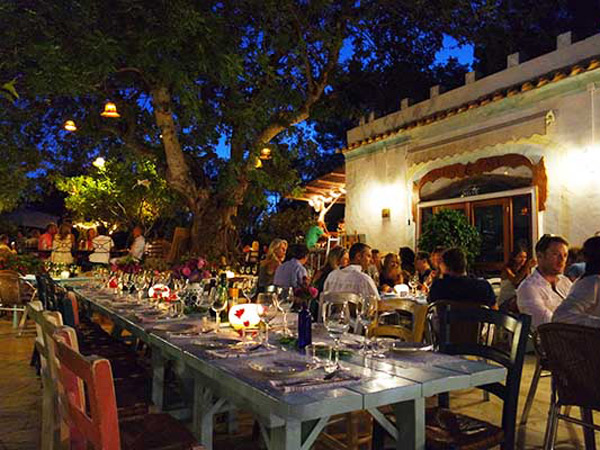 To start off the day in the best way, nothing like taking an energizing breakfast with the best products of the Ibizan garden. For this let's go to La Paloma restaurant, a bucolic traditional finca next to Sant Llorenç, where with the produce from their own garden, their homemade bread and fresh free range eggs, will prepare a very varied feast full of flavor. The greatest charm of this place? You will find out when you get here, as the tables are located under carob and orange trees that surround the house and from where you can contemplate fantastic views of the interior of the island. This place is also great to eat at any other time of day.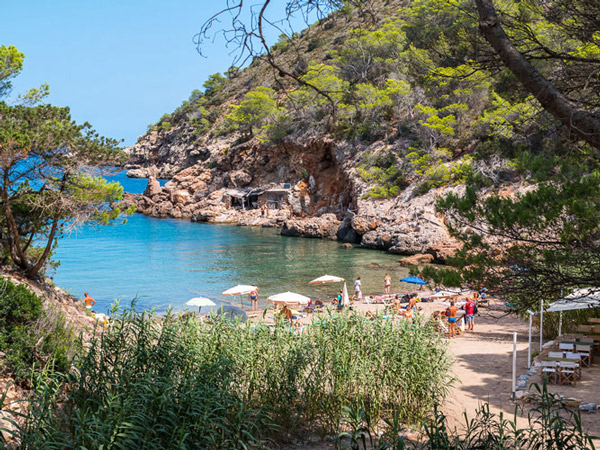 And the day must continue with a more than expected dip in the Mediterranean. We are lucky because the north has a varied coastline where you will find great beaches such as Es Figueral and Portinatx, perfect for families looking for affordable services and large sandy areas where children can enjoy. But there are also other more hidden coves such as Cala d'en Serra, with a fabulous seabed ideal for snorkeling, and s'Aigua Blanca, colossally beautiful, hidden under a large cliff. And for the more adventurous, nothing like doing a small excursion to es Portitxol, an authentic fishermen's cove off the coast of Sant Miquel which can only be accessed after a short walk, which is totally worth it when you discover this very unique place.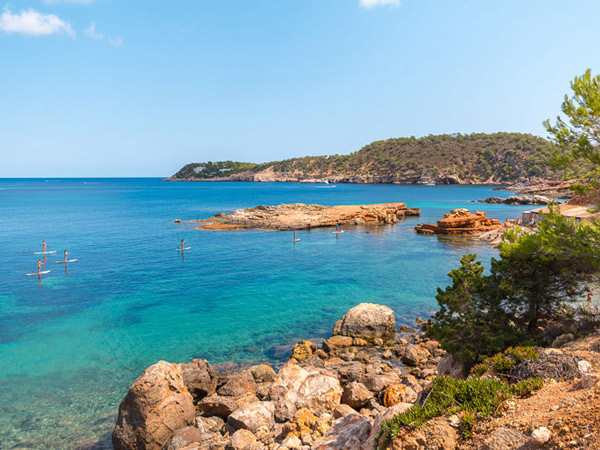 Note that in any of these beaches you can enjoy a perfect day of sun and sand but there is also a wide range of water activities to enjoy these places. A very interesting activity, for example, is to make an underwater excursion with diving school Subfari, located in Portinatx. They will gladly show you the beauty that also exists in the Ibizan sea and its precious Posidonia Oceanica seagrass meadows, natural treasure and heritage of our seas. On this same beach you'll also find various equipment rental services for water sports as exciting as kayaking and the increasingly popular Paddle Surf, perfect activities for doing a small tour of the north coast.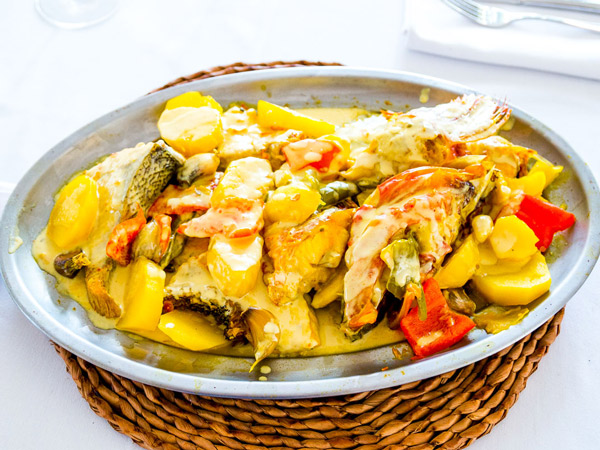 Also, something you can't miss is the local cuisine of the island, which you have probably heard little about it, but when you try it you'll be amazed. We recommend to visit the restaurant Can Gat, specialising in seafood cuisine from the early 60s. If you really want to experience the real Ibizan paella made from the best genre fish on the island, you must make a mandatory stop at this delicious restaurant terrace in Sa Cala de Sant Vicent. Port of Balansat in Port de Sant Miquel, also will delight diners seeking the Ibizan flavor in dishes like Bullit de Peix, with whom have earned their well deserved reputation. And if instead of fish prefer delight with meat, including traditional dishes are the Sofrit Pagès, a strong stew made from lamb, chicken and spicy sausage that you can try at Ca's Pagès, a restaurant of lifelong located in the road leading to Sant Carles.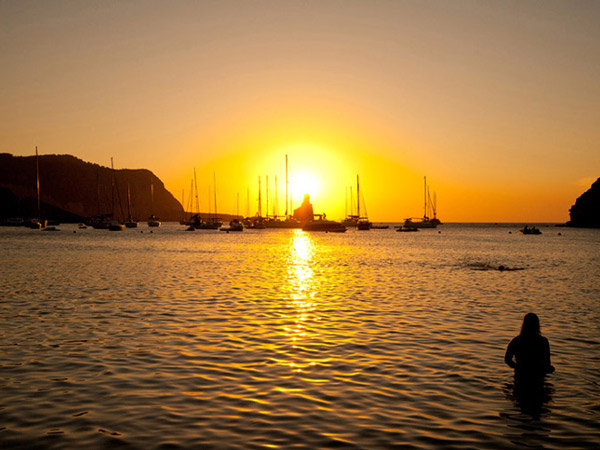 And after a day full of activity have to go in search of the perfect sunset north. Here the best known is the Benirràs, a perfect cove for the day but even more perfect when approaching dusk, as it becomes the best stage to watch the sun setting behind is Cap Bernat, the imposing island that crowns this beach. If in addition the visit falls on a Sunday, enjoy a fabulous party drums echoes reminiscent of hippie past of the island, still alive in the north of the island.
In this first part because we have you explained the highlights for you to plan a holiday in Ibiza unforgettable places, but there are still many places to discover that in future posts I will go revealing, as the secrets of northern Ibiza are almost infinite