Ibiza is a great place for a family holiday. Nice and safe beaches with all the services you need, cycling routes through beautiful landscapes, horseback riding… You can do all kinds of leisure activities on the island.
For your holiday accommodation one best choice is Residencial Bogamarí, a set of 8 Ibiza-style independent villas, located in a 3.000 m2 enclosed area with gardens and a large central swimming pool. It is perfectly equipped for a family holiday, with bar-restaurant, children's pool and playground.
What to do and see in Ibiza?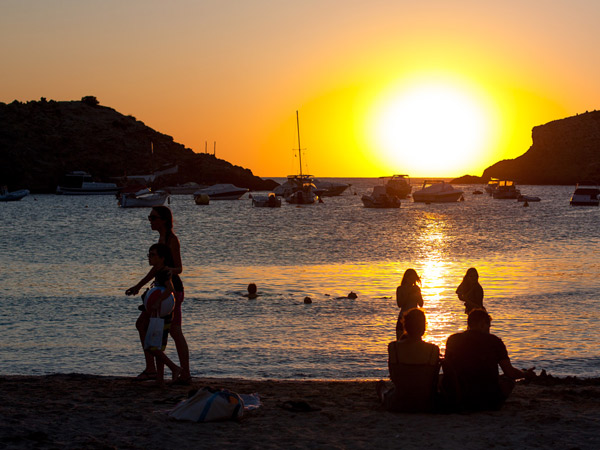 In Ibiza there are many ideal beaches for families with children, which have all the services you need and shallow waters, so you don't need to worry when going into the water. In the municipality of Sant Josep, near Residencial Bogamarí you'll find beaches like Cala Vedella (with beautiful emerald waters, surrounded by pine trees and with a great and varied range of restaurants), Cala Bassa (with luxury beach bars, turquoise waters and all services) and Ses Salines (very shallow waters, ideal so children can go into the water with no problem, with white sand and clear light blue waters and being part of a natural park).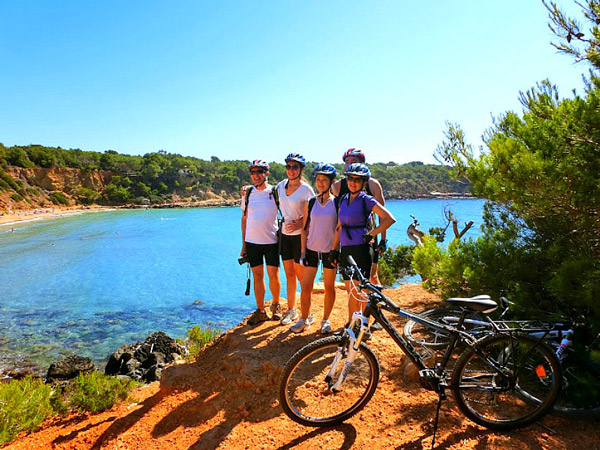 But families can enjoy much more than just beaches. You can also do many other leisure and outdoor activities such as bike tours, perfect for enjoing the beautiful landscapes of the island. At Ibiza.travel you'll find many bike excursion routes, with descriptions of the routes, difficulty level, pictures, etc. If you wish, you can also contact a specialized company that organizes excursions, for example Kandani, that offers bike rentals, delivery of the bikes anywhere on the island and guided tours. Or discover by bike the best beaches in the northwest of the island, Santa Eulalia with Booking Experiences.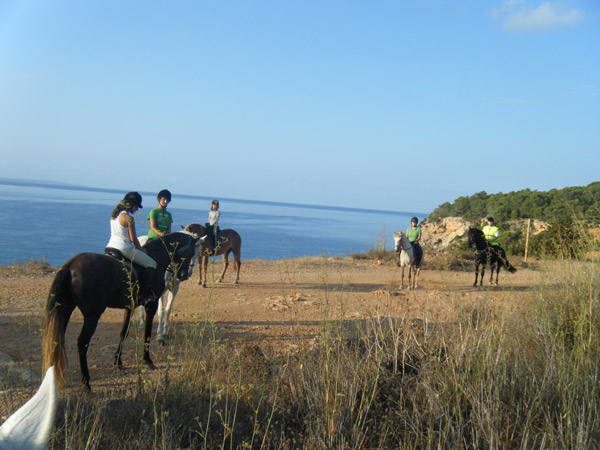 Another option is horseback riding, where you can choose excursions of one or two hours and groups of four to six people. There's also whole day excursions with picnic included. All this in Ibiza Horses, more information at Ibiza Horses.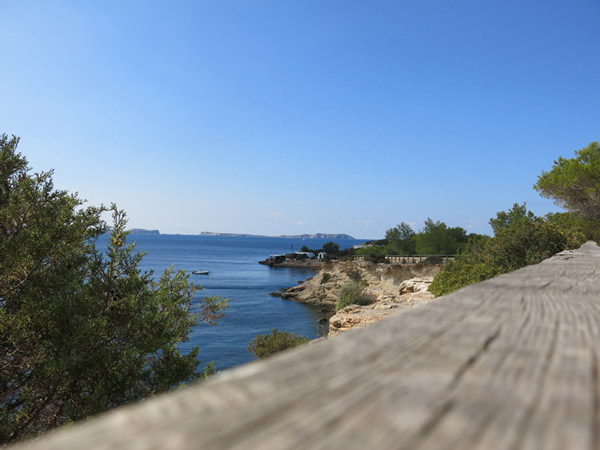 Another activity ideal if you go with children is to visit the acuario de Cap Blanc, located inside a sea water cave where you can see many Mediterranean marine species such as lobsters, various fish, starfish and if you're lucky, even sea turtles, because it also works as a Recovery Center of Marine Species (CREM), so sometimes there are marine animals healing of a wound before being returned to the open sea again.
And if you want to see what other activities you can do with children check out this complete guide for families with children that Ibiza Family Magazine offers. Thousands of plans and ideas updated everyday for enjoying your holidays with the smaller ones.