Ibiza is notorious for its nightlife. Throughout the summer, the island hosts the world's best DJs to man the decks at the coolest clubs. Everybody can find what they're looking for on these magic shores. Some prefer sunset parties at one of the beach clubs where they can savor the mellow transition from day to night. Others prefer boat parties or pool parties. And almost everyone loves to get out on the dance floor and dance the night away. Whatever your preference, you can find it in Ibiza.
In this blog we'd like to give you a quick rundown of the 5 clubs you shouldn't miss if you really want to "do" Ibiza.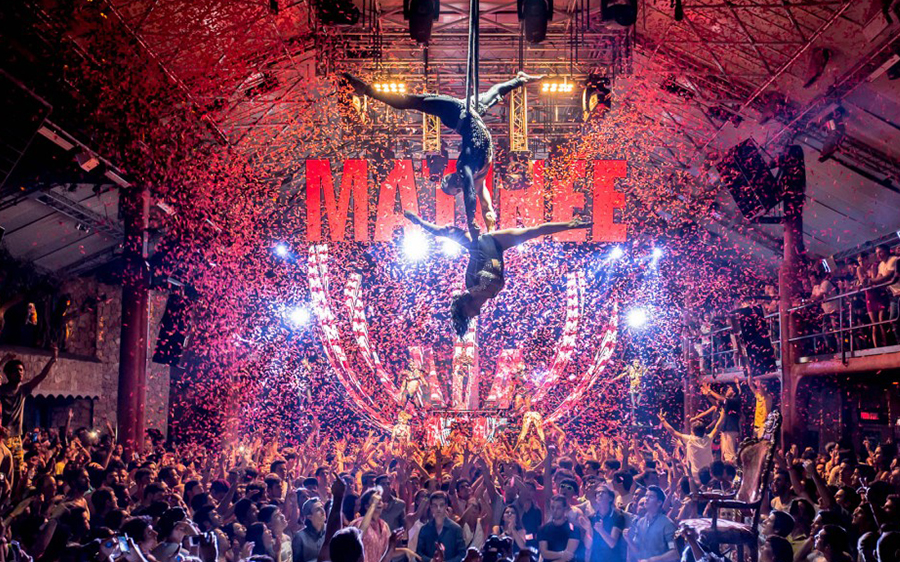 Amnesia
This mythic club of international renown is one of the essentials of island nightlife. With its 3 awards for best club in the world, Amnesia represents the epitome of Ibiza clubbing. From late May to early October, it hosts a different party every night of the week. The highlights include Matinée, Foam Party and MusicOn by Marco Carola. This club is a must if you love to get wild and crazy.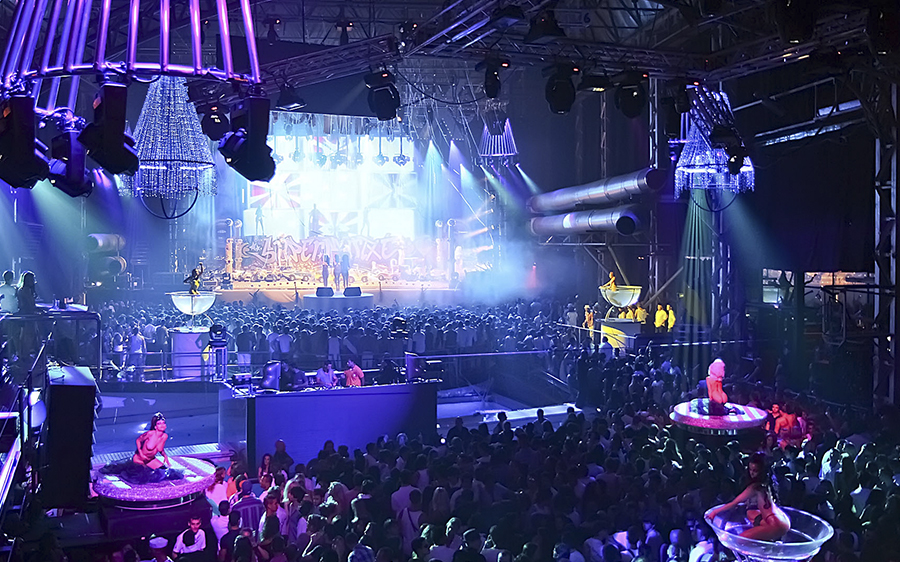 Privilege
It comes as no surprise that the biggest club in the world (according to the Guinness Book of World Records) is in Ibiza. Naturally, we're referring to Privilege, which began its career as a nightclub back in 1978 under the name Club San Rafael, later becoming KU. Finally, in 1993 it morphed into Privilege. A club of this size can be difficult to fill to capacity, but when it does, and you get over 10,000 people all heaving in unison, it's pretty awesome. One of its most well-known parties is SuperMartxé, which will continue this summer. The big surprise for the 2017 season is that, as a result of Space's closing, Carl Cox will now be at Privilege on Tuesday nights, lighting up the firmament like the star that he is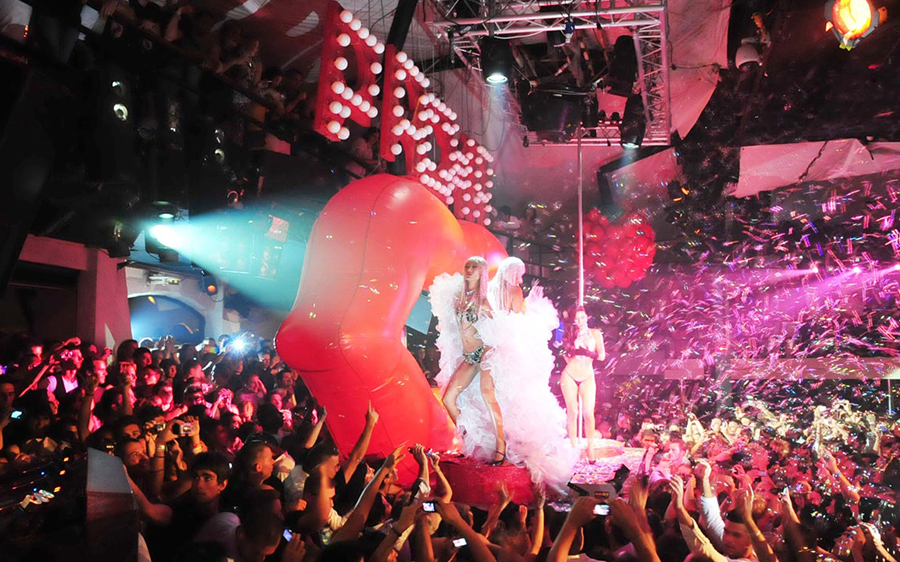 Pacha
Indisputably, the reigning queen of Ibiza nightlife is Pacha. Since 1973, this club has consistently expressed the island's unique character. It is also the place you are most likely to bump into stars and celebrities, as this venue attracts some of the globe's most stratospheric figures. The club has 5 rooms, each with a different type of music. It also hosts a diverse range of parties. Flower Power by Pacha is by far the most charismatic, with its hippy-happy atmosphere, music from the 60s and 70s, peace signs and bell-bottoms. Of more recent vintage is F*** Me I'm Famous, with David Guetta as the grand orchestrator. Not going to Pacha when you're in Ibiza is almost a criminal offense.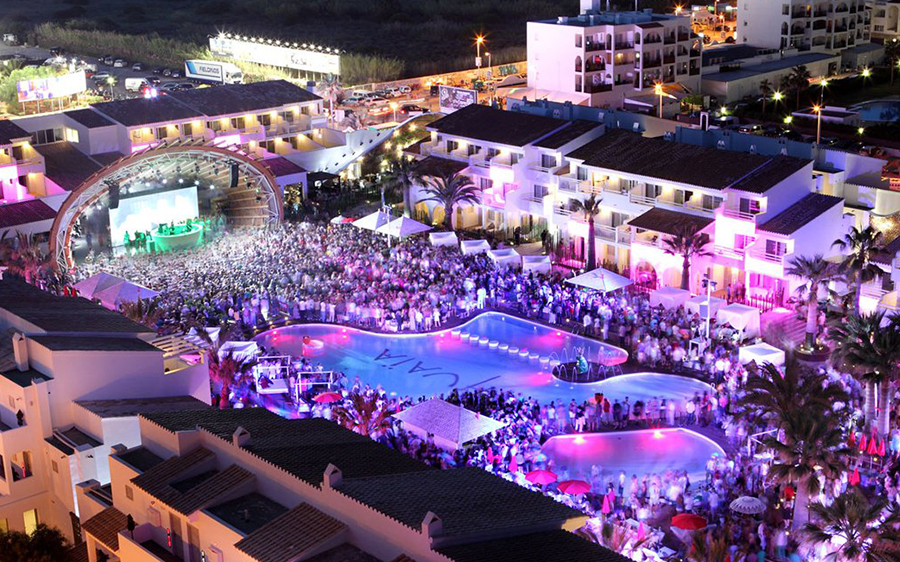 Ushuaia
This venue has generated an authentic revolution in clubbing ever since it opened its doors in 2011. Here you can enjoy a daytime party in and around its macro swimming pool; while, the same scene, by night, transforms into an open-air fiesta par excellence, with globally known DJs, Balinese beds, amazing shows and a party every day of the week. What's more, the fun starts around 4 in the afternoon and finishes at midnight, ideal for those who don't want to stay up late…or for those just getting started on their nightly peregrinations.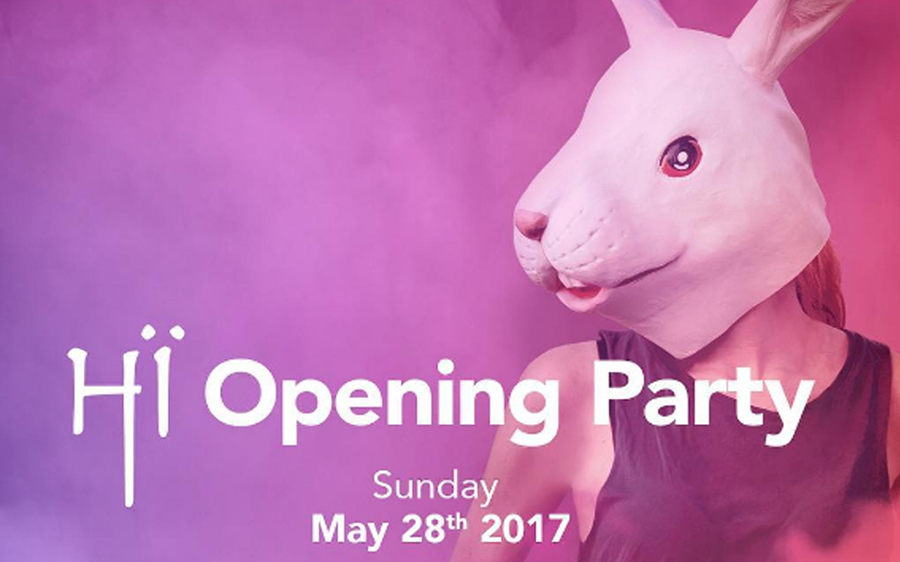 The Big Unknown… HÏ
Last but not least, we are going to introduce 2017's new kid on the block. Its opening on 28th May was anticipated with bated breath. Where? At the venue that, for 27 years, had housed Space.  We still don't have much to go on, but what we can provide is Hï's official communiqué, which states that: "This vanguard club will be visited by the most exciting names in electronic music throughout the summer, from the movement's biggest stars to its underground innovators, carrying forward Ibiza's legacy as the world's clubbing capital."
So there you have it, island nightlife in a nutshell. From May to October, the world of clubbing is at your disposal on Ibiza. Live it up!