In Ibiza you will always find something interesting, fun and memorable to do. One of the things that from Residencial Bogamarí we strongly recommend you to do is visiting the neighbour island Formentera during your holidays.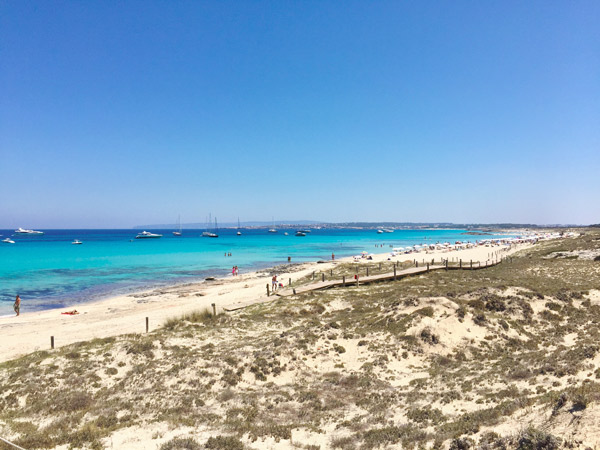 This paradise island is at very short distance from Ibiza, and it will impress you even before arriving. Its beaches of fine white sand and pristine crystalline waters are a spectacle of nature worth seeing. It's like going to the Caribbean without having to spend hours and hours on the plane. In addition to its relaxed atmosphere and pure nature, there are many places, bars, villages, lighthouses and shops you can visit.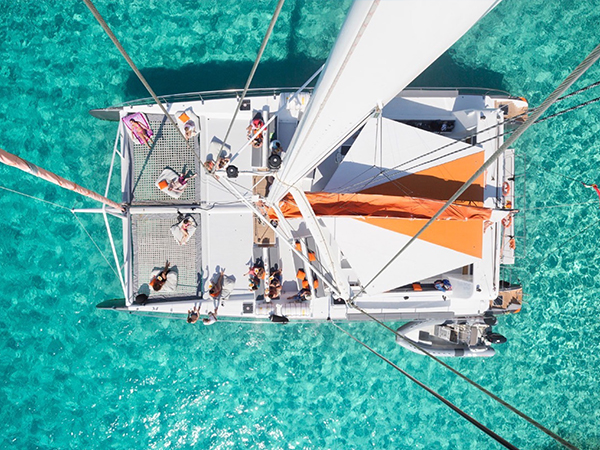 Furthermore, we're going to show you an alternative way of going to formentera, that will make your day even more wonderful, if that's possible. We propose crossing the Mediterranean waters that separate Ibiza from Formentera in a magnificent catamaran. In addition to the adventure itself to sail the sea in a sailing boat like this, the amenities and activities offered are perfect for children and adults.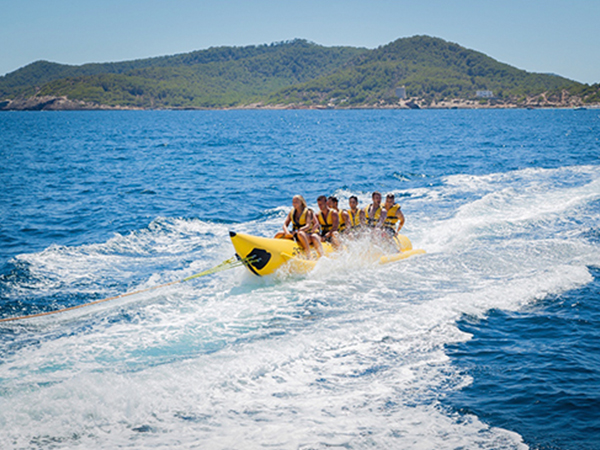 The excursion will begin at the port of Ibiza and will make a first stop on the coast of Playa d'en Bossa, where you can enjoy water sports such as kayaking, paddle surfing and riding the fun flying banana. Absolutely recommendable!
After enjoying these activities, the catamaran will continue to Formentera, where you will reach the most beautiful beach in Europe… Ses Illetes. There the crew will give you complete diving equipment so you can enjoy the seabed of the coast of Formentera.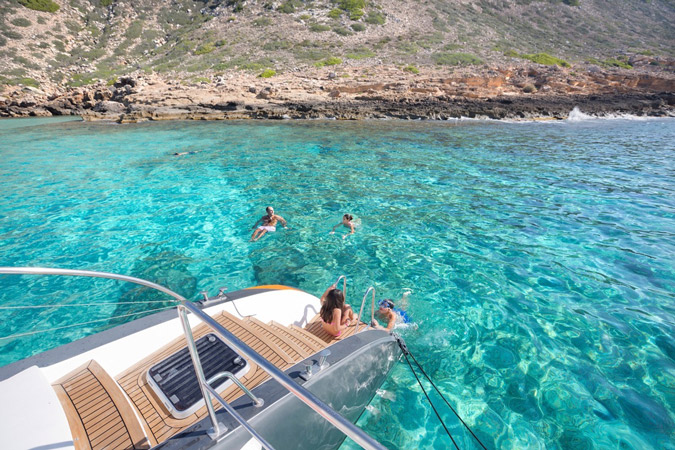 The finishing touch of the excursion comes with the food… It is worth mentioning that the catamaran doesn't forget about the local gastronomy! That is why while you are on board, you can enjoy a live culinary show: a local Ibizan chef will prepare a delicious paella for everyone, plus you'll learn how to make it. It also has an open bar of premium spirits and plus many other drinks… What else?!
A fantastic day on our coasts that will make you fall in love the Pitiusan islands even more.
To learn more about this plan for your holidays click here