Definitely the beauty of Ibiza and all of its special corners will remain in your memory forever, but if they also stay in your camera then even better. So, we want to recommend you 7 places you 'must' capture in your camera, with a selfie or however you prefer! So here they are:
Es Cavallet
Es Cavallet is one of the largest and most virgin beaches on the island. It has several interesting spots to immortalize with your camera: the beautiful horizon, the great sand dunes and the juniper trees. And, if you have an aquatic camera, its sea bed full of Posidonia Oceanica sea meadows can be a sensational picture as well.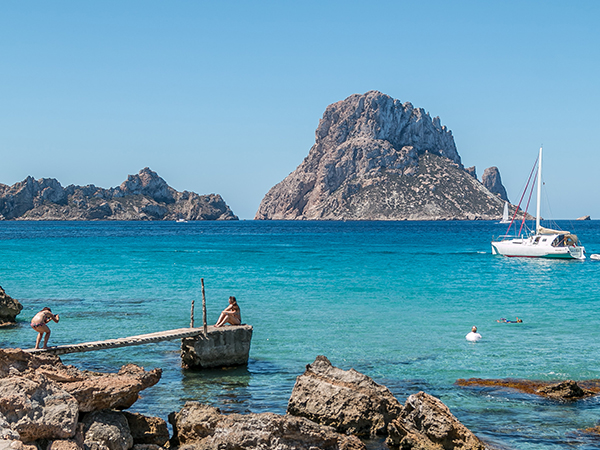 Es Vedrà
The island of Es Vedrà, a magical place full of legends that, with its unmistakable silhouette, serves as emblem of the Pitiusas. This islet of 385 meters high is ranked nº1 of photographed places. An absolute must!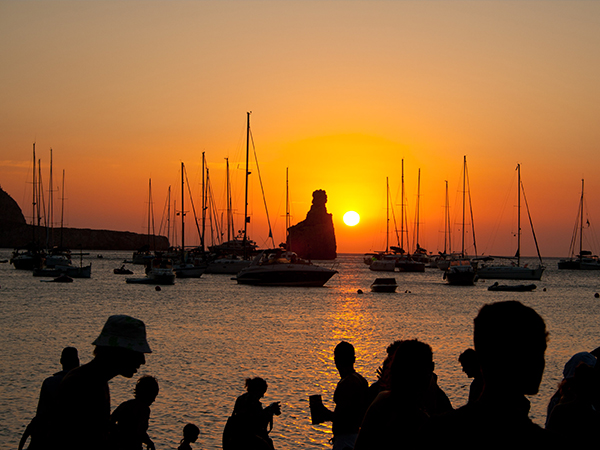 Benirràs
With the rhythm of the drums, the beach of Benirràs has one of the most legendary sunsets on the island. This northern beach attracts crowds of percussionists to join the ritual of farewelling the king star with the magic of the atmosphere. On the horizon is the islet of Es Cap Bernat, which will make your photo the most admired in the social networks.
Es Bol Nou – Sa Caleta
When you come to this beautiful cove you may see people smearing the mud resulting from the mix of water with the red clay walls of Es Bol Nou… The reason is that this mud is an exceptional exfoliant and toning for the skin! Apart from the beautiful landscape don't forget to take a selfie covered in mud.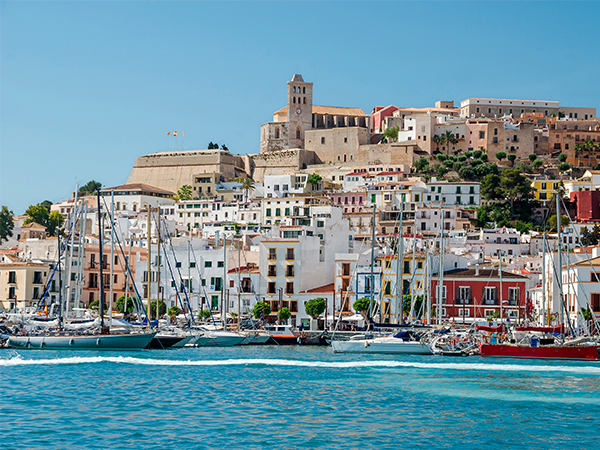 Dalt Vila
A walled fortress full of narrow streets and magical places. From the inside, it's like going back to the medieval ages. From the outside, its unmistakable silhouette forms what is, and will always be the most representative image of Ibiza town. It may be the first picture you take if you arrive by boat to the island, and will undoubtedly bring you the best memories when you see it back home.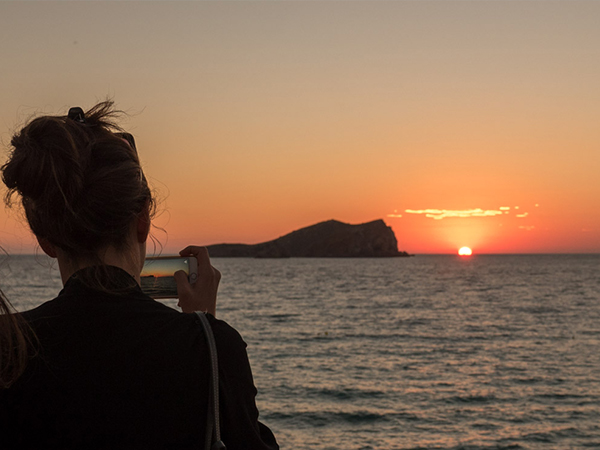 Cala Comte
Another iconic sunset in Ibiza that, no matter what, you must capture in your camera… even if it's just a selfie! We are referring to the sunset at Platges de Comte, where the sun sinks into the sea leaving behind amazing colours that will remain in your memory… and in your camera.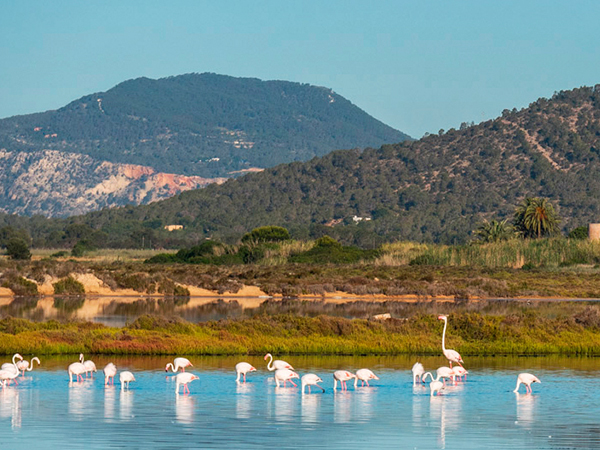 Flamingos at Ses Salines
And to end our recommendation of must places to photograph, let's head to the Natural Park of Ses Salines, where, although many don't know it, at the end of the summer season a multitude of flamingos arrive to its waters to stay during the winter. A photo of these flamingos, with its fantastic natural environment is the perfect photo to say goodbye to the island.